Show Outline with Links
Authentic Ministry 10/Second Corinthians
Introduction
We read in the book of Job that man is born to trouble as the sparks fly upward (Job 5:7). This being the case, we need to learn how to handle these troubles rightly, for you will have them. They are not optional. There are no exceptions. What do you call a man who is really wealthy, who has a sunny disposition, and good digestion, and a photogenic family, and a shelf stacked with trophies and assorted other honors? Well, one name for him is "worm food." This is the only way to reckon the value of everything "under the sun."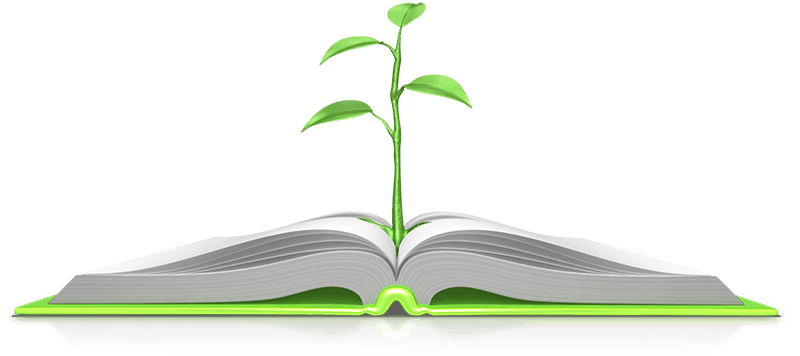 But there is another calculus, introduced to the world three days after the crucifixion of Jesus.
The Text
"We having the same spirit of faith, according as it is written, I believed, and therefore have I spoken; we also believe, and therefore speak; Knowing that he which raised up the Lord Jesus shall raise up us also by Jesus, and shall present us with you. For all things are for your sakes, that the abundant grace might through the thanksgiving of many redound to the glory of God. For which cause we faint not; but though our outward man perish, yet the inward man is renewed day by day. For our light affliction, which is but for a moment, worketh for us a far more exceeding and eternal weight of glory; While we look not at the things which are seen, but at the things which are not seen: for the things which are seen are temporal; but the things which are not seen are eternal" (2 Corinthians 4:13–18).
Summary of the Text
Paul has the same spirit of faith as Christ, and so he speaks the same way the psalmist did. He believes, and therefore he speaks about it (v. 13). This is cited from Ps. 116:10. True heart belief is connected to the tongue. Paul then turns to reason from the certainty of the Lord's resurrection to his own resurrection (v. 14). The one who raised up Jesus will raise up Paul, and will present them all together with the Corinthians (v. 14). Everything is for their sake, Paul says, so that abundant grace might redound to the glory of God through the thanksgiving of many (v. 15). Widespread gratitude in a community of saints is potent. Grace brings that gratitude, and gratitude brings abundant grace, which glorifies God (v. 15). This truth is what keeps Paul going. He does not faint (v. 16). The outward man might be getting beat up, but the inner man is getting younger every day (v. 16). Now remember that we have previously noted that Paul was one of the most afflicted men who ever lived. He certainly had gone through countless troubles. But how does he describe it here? He calls it "our light affliction" (v. 17). It is light affliction, and it is also a momentary affliction (v. 17). It will pass in a minute. But notice something else. Paul says the light affliction "worketh for us" a much weightier thing—the eternal weight of glory (v. 17). So gratitude works abundant grace, and affliction works its weight in glory. Paul therefore says that the key is to keep your eyes off what you can see, in order to fix your eyes on that which we cannot yet see (v. 18). Why? Because the things you can see you will only be able to see for a minute—they are temporal (v. 18). All day yesterday is now ghostly. What was so real turns out to have been momentary. And the eternal things you cannot now see in the present moment are things you will be able to see forever and ever (v. 18).
Not Kidding Himself
Now when Paul calls his afflictions "light," this is not because he is delusional. He knows very well the weight of his afflictions. Talking about how pressed and pushed down he was, he earlier referred to the weight of his troubles in Asia (2 Cor. 1:8). He was not a block of wood, and no Stoic. He is not arguing that his pains are non-existent, or trifling. Rather, he is telling us, by faith, that his pains fade in comparison to something else. He refuses to weigh his troubles in isolation. He evaluates his life, and the troubles in it, by the video and not by the snapshot.
This is a typical Pauline turn of mind. He says elsewhere in Romans that our present sufferings are not worth comparing to the glory that will be revealed in us (Rom. 8:18). You put the glory of the resurrection on one side of the scales, say ten bricks of gold, and then drop twenty or so lead molecules of affliction on the other side. That is the kind of thing he is doing. He is comparing, not muscling through. This is not a stiff upper lip approach. He calculating and comparing. But in order to do this you have to be able to see the coming glory, and this is only possible with the eye of faith.
Affliction's Bloom
But Paul is not saying that there are bad things that happen down here, but then later, in a completely different realm, good things happen up there, and so it all evens out somehow. No, he is not saying that. Rather, the weight of glory that is coming for us, which we cannot now fully comprehend, is the bloom of our afflictions. The afflictions are the instrument that God uses to bring the other about. The "light" affliction works for us the weight of glory. That is what he is saying, that is what he is arguing in v. 17. As the cue ball put the eight ball in the corner pocket, so your troubles are laboring industriously for your gain. They are your friends. They are your very best friends. You ought to be nicer to them.
They are remodeling contractors, come to renovate your soul. They showed up right on time, 8 am, and they all have crowbars in their gloved fists, and that kitchen is going to be fabulous when they are done. Your afflictions are the dust all through the house. So this is why you need to count it all joy when you meet various trials (Jas. 1:2)—you can see what is coming (Jas. 1:3-4). This is why we are to glory in tribulations (Rom. 5:3). This is why, when you are tempted to look at your demolished kitchen in despair, you are instructed to go pull out the computer rendering of what it is going to look like, and then rejoice in the chaos (Rom. 5:4-5).
The Spirit of Faith
This is not courage, not in the first instance. This is not endurance, not all by itself. This is not insight, not as the first thing. This is faith. That is what lies at the foundation of all courage, endurance, and insight. This is faith, and because Paul believes, he speaks. Because he speaks, he gets stoned and dragged outside the city again. And then he gets up, and because he believes, he goes on to speak again. He does this because he knows how the transaction works.
Where does this faith come from? According to Paul, faith comes by hearing, and hearing by the Word of God (Rom. 10:17). This is why faith is being formed in your hearts right now. The Word is being proclaimed, right now, and you are hearing it, right now.
What is that Word? It is that Christ was crucified. He was buried in the tomb. On the third day, in accordance with the Scriptures, He rose again from the grave. A short time later, the Holy Spirit was poured out into the world with the express purpose of anointing that message, making it powerful to save. Because all of these things are true, I am authorized as an emissary of Christ, to invite you to come. Are you already a Christian? Then come. Are you not a Christian at all, in any sense? Then come. Are you a nominal Christian, a Christian only on the surface of your life? Then come. This is the gospel call. What does Isaiah say? "Look unto me, and be ye saved, all the ends of the earth; for I am God, and there is none else" (Is. 45:22). What does the Lord Jesus say? "Come unto me, all ye that labor and are heavy laden, and I will give you rest" (Matt. 11:28). And what does the Spirit say, together with the bride? "Come. And he that heareth, let him say, Come" (Rev. 22:17). And this is why we say, every week we say, "Come, and welcome, to Jesus Christ."
And when you come, be assured that your afflictions will not disappear. But do understand that when you come, your afflictions will start to make sense.