A few days ago, Peter Leithart published a brief summary of Matthew Bates' book, Salvation by Allegiance Alone. My musings here cannot be a fair rebuttal to Bates, since I have not read his book, and it is really not a rebuttal of Peter's point either, because he largely limits himself to summarizing what he thinks Bates might be up to. Peter does say that Bates' "provocative book contributes to a Protestant revision," indicating that he does believe there is something promising and new here. So I can go as far as this. As far as the summary is representative of a proposed new take, there are reasons to be dubious. This is because a key question is left unaddressed.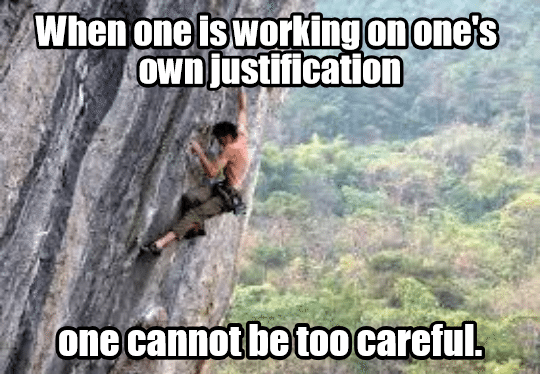 Protestants know and affirm that we are justified by faith alone, sola fide. But what is the qualitative nature of the faith that justifies? It is a gift of God, lest any should boast, and this means that the faith involved is the kind of faith that God only ever gives. When a man is justified by faith alone, it is never by a faith that is alone—it is "ever accompanied with all other saving graces, and is no dead faith, but works by love" (WCF 11.2). In short, justifying faith, a saving gift from the living God, is by definition not dead. Dead faith gets nothing in the stocking but coal. But that ought not to worry us, because God never tried to save any man by giving him dead faith.
So as far as the word allegiance is concerned, there certainly ought to be no problem. For classical Protestants, nothing about this is new. Living faith is certainly qualitatively loyal. The historic Protestant handling of this teaches that the faith that justifies is composed of three elements of knowledge, assent, and trust—notitia, assensus, and fiducia. Fiducia certainly involves loyalty and allegiance. But there is certainly something in this to be wary of.
Allegiance as a qualitative element in the gift of faith that God gives is not problematic. But if this is emphasized while also denying point-in-time justification and the classical, evangelical doctrine of the new birth, an enormous problem is created. Allegiance over time is a difference kettle of fish, a kettle that was not filled up from the catch that Peter hauled up from the right side of the boat. Qualitative allegiance is one thing, and performance allegiance is quite another. Performance allegiance (sanctification) is a fruit of justification, not a root of it. Performance allegiance is nothing other than the perseverance of the saints in holiness. Again, there is nothing new here.
The emphasis in this portion of Peter's summary is mine.
"Jesus' life and death was a life and death of utter fidelity to His Father, and the announcement that the faithful Jesus has become King is a summons to respond with fidelity to the God who has given His Son."
So everything rides on whether justification is punctiliar or not. Are we talking about justification over time? If we are, then the pressing (and suffocating) problem is this. How much fidelity? How far short of Christ's utter fidelity can I fall, and still have my fidelity recognizably loyal?  How much disloyalty in real time (i.e. sins) before my loyalty is just a hypocritical pretense? How much white sand can I put in the sugar bowl before it isn't a sugar bowl anymore? If we answer this wrong, we have done nothing but clamber back on the medieval merit wheel, where we can run and run hard like so many caged squirrels.
And so this is why the classic doctrine of regeneration is essential. True regeneration is punctiliar, just like the moment of justification. Notice I said moment of justification. At 10:15 am, Murphy is unregenerate and unjustified. At 10:20 am, as measured by William Perkins' special ordo stopwatch, he is both regenerate and justified. The Holy Spirit quickened him, he repented and believed, and God justified him at that moment, totally and completely.
As long as we have a robust doctrine of conversion, we have no problem seeing that allegiance is an essential part of the gift given at that conversion. Regeneration, justification, and conversion are words that represent different aspects of this moment, but let us put them all under the heading of "getting saved."
If we look at the faith Murphy exercised in that nano-moment, we see that it necessarily contained the quality of allegiance. How do we know that it contained the quality of allegiance? We know this because it was given by God, and that is the only kind of faith that God ever gives. It was therefore obedient faith before it had done any obeying. It was loyal before any allegiance was displayed in the real world, in real time. It had these qualities inherent in it because it was alive.
If Murphy flakes later, if he apostatizes, if he ends his Christian walk in a giant fireball, then it is absolutely essential that we trace the problem back to his conversion, which we now recognize as spurious. "They went out from us, but they were not of us; for if they had been of us, they would no doubt have continued with us: but they went out, that they might be made manifest that they were not all of us" (1 John 2:19).
So, justification by allegiance? Obviously. Justification by allegiance? God forbid.