Show Outline with Links
Just Breaking
The president has now nominated Brett Kavanaugh to the Supreme Court. Feel free to use the comments here to comment on that. Open thread. But don't forget the other issues . . .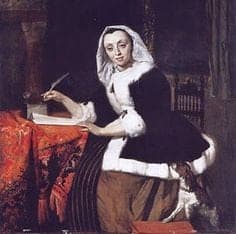 ---
Continued Revoice Troubles
There was no link for the "rent an evangelical" reference at the end. I see this is happening but would like to see the example of a liberal honest about it.
Luke
Luke, I hope to have a link for that kind of thing in the near future.
---
Reimagining Revoice: Luther criticized Erasmus for arguing that because God commands something, it is therefore possible. You argue that because the Bible commands us to mortify sin, it is possible to mortify it. Does the difference lie in the fact that Paul is writing to Christians (the Spirit working in them), whereas Erasmus was assuming the ability apart from the work of the Spirit? Thanks.
Ty
Yes, that is the key difference. If we are talking about unregenerate man, the command to be someone who operates on different principles entirely is a command intended to highlight that person's actual condition, like the Lord's command to the rich, young ruler to give away all his stuff. But when believers are told to greet each other with a holy kiss, it is reasonable to surmise that they can. Christians in Colossians 3 are told to mortify their members which are on the earth because they have died, and their life is now hid with Christ in God.
---
Re: Reimagining Revoice as a Servant of Mammon: Concerning the world system, one secret of its immense power: Many who are most deeply enmeshed in its gears scarcely know that such a thing exists. Or to switch metaphors, if you're the center fish in a school of ten-thousands being caught in a net, you don't see the net. Net? What net? There ain't no stinkin' net. This is just the direction all the cool fish are swimming!
Steve
Steve, good image.
---
Hi Pastor Wilson, I've enjoyed your blog and videos for a number of years. Your "Hey, Fancy Boy" post mentioned a post by Tim Bayly and responses by Joel McDurmon and Mark Jones. I was able to find the Bayly and McDurmon posts but not the one by Jones. Will you tell me where I can find the Jones response?
Adam
Adam, I am sorry. It was a Facebook thread, and I was unable to come up with it again when I wrote that piece. But I promise I saw it.
---
Re: Calvinism and the Extent of the Atonement: The limited atonement is built around the presupposition that the death of Christ was accomplished with individual misdeeds of individual people in view. But I don't see that view set forth in the Scriptures. Consider one of the great passages of the general atonement view, "All we like sheep have gone astray, and the Lord hath laid on him the iniquity of us all." Why not "iniquities"? That would certainly be a better fit with the particular atonement. The explanation is that the death of Jesus was not some kind of thing in which He offered X megablivits of atoning grace in exchange for precisely that number of the misdeeds of the elect. Plus, the particular atonement misses something vital, which is that sin is not just a matter of what I have done; it's also what I have NOT done, as well as what I AM. The "strict accounting" idea is just not adequate to account for all the biblical data. And beside all that, the particular atonement is unnecessary for Calvinism's other four points. People can still be totally depraved or persevere in salvation, for example, even if Jesus did indeed die for all mankind.
Steve
Steve, I agree with your reasoning, but not with your conclusion. The scope of the atonement is a matter of God's intentions with regard to Christ's suffering, and is not a matter of the pain units that Christ suffered. In other words, if the number of the elect had been ten more people than currently, Christ would not have needed to suffer for ten more minutes. As far as the need to have lived a perfect sinless life (and not just to have your sins of commission dealt with), this is why the doctrine of the imputation of Christ's active obedience is so important. So Christ suffered on the cross, and that suffering secured the salvation of those people that God intended it would.
---
The Christian and War
In the post No Middle Ground, 1/19/09, you say, "When I counsel young men who are going into the military, I talk to them about the challenges they will face, and how they must have thought through the issues so that they will not compromise their Christian convictions. Those situations, which will arise, must not catch them by surprise. But this is the same attitude that Christians must have going into every line of work. For the rest, we must do our jobs heartily, as unto the Lord." Our son goes to Marine boot camp in a month. Have you written this counsel to military recruits anywhere? If so, where can we find it? Or do you have other reading to suggest?
Virginia
Virginia, I don't know if this is exactly what you have in mind, but I have written a few things on it. A couple examples can be found here and here.
---
To the Editor, Writing from Virginia. A note about the Meme "Freedom means being concerned about no other government on the face of the earth but your own." The painting depicted there is of the U.S. Naval History Center, "The Battle of the Virginia Capes," and depicts the critical naval engagement of the War of Independence. The defeat of the British in this battle on September 5, 1781 sealed the doom of Lord Cornwallis at Yorktown just over a month later, as he could no longer be resupplied or evacuated by sea. Not one American vessel fought in this engagement. This was the French fleet, under Comte de Grasse, our allies fighting on our behalf. I would submit this is not an ideal portrayal of such a statement. Thanks to the French sacrifice in this campaign (de Grasse would be soundly defeated by the British because he so recklessly supported the American cause), we were able to score a victory that eventually brought about our independence. This is instead a reminder of how other governments are indeed important for our own freedoms, and in fact, we owe ours to the support we received from the French. 220 Frenchmen were killed or wounded that day, in what would amount to the defense of our own liberty. Best,
Joe
Joe, I quite agree. The meme did not say that liberty is not be concerned with other governments, but rather that it is not concerned about them. Judicious alliances are very much a part of thoughtful statecraft, and we were greatly indebted to the French for our victory in that war. But we should remember that the French came in after the battle of Saratoga—after we had displayed our ability to carry our own weight in the war. So my point was not that we should not be indebted to the French, but rather that we should not be afraid of the French. Liberty means having enough military strength to not be worried about any potential foreign adversary, while recognizing that your own government is a perennial potential adversary.
---
Re: UnRoeveling of America: The union of the US might be elastic enough to absorb overturning Roe. Take gun laws as an example: A rifle that you can buy from your neighbor for $400 in Pennsylvania might get you a decade in prison in New York, with similar situations in Vermont/Massachusetts, Virginia/Maryland and Arizona/California. We're pretty comfortable with irreconcilable differences of philosophy at this point. That said, I wouldn't bet against your being right—at least not with my own money.
Nathan
Nathan, not with my money either.
---
I am a lay apologist with my church and have been a cultural critic for over 20 years. I have watched our political class for nearly three decades and I have arrived at the conclusion that the conservative side is hopelessly lost. Our victories in the political arena are due to numbers on our side alone, and not superior political or philosophical strategy. Do I believe Roe will be overturned, let alone enforceable if it is? A ban on abortion will be no different than prohibition or laws against weed. People on the left will have abortions on the street with a crowd clapping and cheering as the vacuum is slurping up that baby, and nothing will happen. It will be unenforceable. Please, do not misinterpret me; I agree abortion is murder and I believe it should be illegal with the harshest penalties for the offence but reversing Roe means little in America. My point? If the Lord tarries, the 2nd greatest blessing our beloved nation could ever receive would be a total collapse of our economy. It would jar Christians to see what really matters and stop abortion, illegal migration and literally shut down the demonic 2nd sexual revolution sweeping our nation. The most realistic possibility? No economic collapse, no armed resistance from conservatives and a slide into a neo/Bolshevik state where an uber-minority of misfits gain control of our state and plunge America into 1920's Russia. If there is no legitimate resistance from the people who matter now when we have the numbers, money and strength to win, do we really believe that we will rise up when then left totally owns the government and military with all the power of tech behind it? Sorry but a swarm of micro drones armed with nerve gas in little injectable needles could take out 200 dudes "livin' off da land in dere compound in da woods" but they don't even need that. They have the government and NGOs sending hordes of illegal and legal migrants into conservative areas colonizing and watering down our will to mount an effective resistance. If it does not happen now, I doubt it will ever happen. I am mentally and spiritually preparing for the worst possible outcome and that is not pretty. Only a war would stop what is happening now.
Lenny
Lenny, please keep in mind that God has delivered His people countless times. And He loves to wait to do it because He loves cliffhangers. God does it this way so that we would not trust in ourselves, but in God who raises the dead.
---
Re: UnRoeveling Pastor Doug, have you heard of the Roe v. Wade movie, produced by Dr. Alveda King, slated to hit theaters this fall?
Patrick
Patrick, I had not. Thank you.
---
The DOJ Playing Hardball
Re: DOJ trafficking takedowns, etc. . . . Yes, I am not surprised that you haven't heard much of anything. As noted, the media doesn't cover this very well. Maybe the subject is taboo? In any event, Trump has made no secret that this is a priority of his administration in various speeches, and activities to date seem to back that up. Just a couple examples (here and here) straight from the source:
Joe
Joe, thank you.
---
A Random Question about Beowulf
This regards nothing you've written recently but I would like to ask a quick question regarding Beowulf, if you please. I appreciate your translation. Thank you for your work, though it reads as if the work itself was rewarding enough that you don't need any thanks. (And I'm aware my opinion means nothing to the literary world.) I found your essay calling Beowulf the UnChrist to be fairly persuasive. But I wanted to ask about the many references to the seeming real-God Who is oft mentioned within the poem, even within the words of the characters themselves. It would seem to be the Triune God we worship. For example line 383 "Now holy God in His goodness has guided him here," which is spoken by Hrothgar. But if these are a pagan people who do not know the Lord, how is that explained? Are they speaking of a) The Real God who is just poorly known to them by general revelation and the little of Genesis they know, b) the "demon who damns" (line 178) but giving it a very elevated status and name, or c) is this the Poet's own commentary on the situation but placed right into the middle of the action, into the very mouths of the characters? Or d) all the above are wrong and I need to keep thinking? I suppose it could be a AND c, and I don't think b is very likely. And yet . . . just curious to your thoughts.
Nathan
Nathan, I think it is option A. I believe that pagan peoples often had an awareness of the Most High God, but He was distant and removed. They had to deal with the demonic forces below, but they knew that the true God had made all things. The people in Beowulf know the book of Genesis, and that is all. They know the "ealde riht,' the ancient right, which I take as the Noahic covenant (which condemns their culture of bloody revenge). So they have an awareness of the right, but no access to salvation.
---
Your "A Primer on the Fourth of July" should have been called, "The Independence Day Shorter Catechism." Nonetheless, this was fantastic in form and content. And now here I am, clamoring for more catechism-like posts. Incisive stuff all around. Three (or more) cheers.
Jon
Jon, okay. We'll see what happens.
---
Trump and the Wall
I thought this was a great analysis. It occurred to me that it would be wrong to call it a civil war. As far as I understand it, a civil war is within a nation. This is more like fighting an invasion. The left are not Americans in any real sense of the word. The Democratic Party is the party of immigration because it is the Vichy government. I saw a meme stating that if the illegal immigrants voted for Republicans the wall would have been built years ago. There's a lot of truth in that, but in that case they would have stayed home. So this isn't a civil war. This is repelling an invasion.
Russell
Russell, yes. This is more a debate over election tampering than it is a question of honest immigration.
---
This is right on, but I can't help but think that Trump in some ways in reminiscent of Rehoboam (e.g. 2 Chron. 10:10: "my little thing is thicker than my father's waist," and Trump's talk about the size of his hands). But I take your point and agree that the comparison to Jehu is apropos in a time when many leaders in recent days have been forceful and aggressive like Rehoboam.
Scott
Scott, thank you.
---
Romans 13 Ain't That Simple
Here's a solid Romans 13 video detailing several examples of Christians lying to or outright defying the civil authorities. Paul was jailed multiple times and how many of the 12 were killed by government?
Ron
Ron, thanks.