One of the developing memes in my recent controversies is that I like to wax eloquent when writing about sovereign and efficacious grace, but that I do this because I am all about grace for the repentant abuser. Big time grace for the victim, not so much.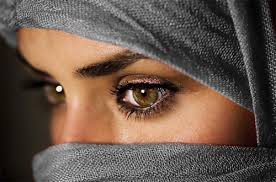 This is a charge that is wildly, uproariously, jaw-droppingly and staggeringly false, as in, not true, but I still want to take a moment to respond to it. I don't know how big lies can get the traction they do, but they still can, and that is why people tell them. Unfortunately, it works on some people. And for some folks, trying to get across what I actually believe about this is like hammering cold iron. But sometimes it is worth trying anyway.
So here is a short gallery of statements I have made in the past about the need for the church to take up the cause of the victim, and on our responsibility to teach our daughters not to be played for victims. Here we go, and links to the full posts are in the titles. Keep in mind that this list of quotations could be a lot longer.
Never Make the Victim Carry It
"I admire his insistence that the practical price of the dislocations in the church be borne by those who caused the dislocations in the first place — the offenders. When there have been grievous offenses, the church must not help the culprit gang up on the one who was wronged, in order to heal the wound lightly. Demands for superficial reconciliation would fall into that category. And third, I agree with him that molestation of children is common in the church, and that putting another coat of whitewash on the sepulcher doesn't deal with the stench.
"When a wife separates from her husband because she is unsafe, the church should not lean on her to go back apart from the problem being actively addressed through pastoral counsel, and to her satisfaction. If she separates too quickly, and is not following the apostle's advice perfectly, let her. If Paul would let her, then so should we."
Abusing the Vulnerable, Round Two
"But on the other hand, if we make the mistake that many other Christians make — that of confounding forgiveness and trust — we will throw open the doors of the church blindly "because Jesus," and will unwittingly create a climate that favors the creepers, and which excludes and punishes the vulnerable. Churches that do this are really good at blaming the vulnerable whenever something goes wrong — because the vulnerable are the only ones who will put up with that crap. Churches that specialize in superficial reconciliation do this in numerous ways — demanding that the spouse who was sinned against pay all the practical consequences ("no divorce, sorry"), or, on the basis of one "sorry about that" email, requiring a molested niece to look at her uncle continuing to serve communion."
"Scripture never finds fault with a woman who is a victim of some man's sexual predations (Deut. 22:26)."
"When it comes to such violent crimes against women, I am entirely in favor of a judicial response involving a tall tree and a short rope. But then I will be accused of being calloused because I support the death penalty. I might be wrong in one direction or another, but I cannot inhale and exhale at the same time. It is beyond my competence to be wrong in two opposite directions simultaneously. Men who abuse women violently in this way should be given a fair trial, and, if convicted, executed on the following Tuesday. This might be a little too hard line for Quaker tastes, but in no way is it an endorsement of the mistreatment of women. So, which is it? Am I in favor of violence against women, or in favor of violence against those who are violent against women? I can't be both."
"But that kind of thing requires preparation. Fathers have a responsibility to bring up daughters who respect themselves. That is what true patriarchy is after — not craven women, easily manipulated. Perhaps one day I may tell you the story of what happened when Rachel was a teen, and somebody did something entirely inappropriate, and she mushed an ice cream cone in his face. That's my girl."
"I need to develop this some more, I know, but teaching headship and submission in marriage is only safe if we are also teaching women their responsibility to be an Abigail if married to a Nabal."
"I really am curious how we got to the point of me defending a woman's right to challenge her husband's authority, with feminists attacking me for saying so. But I don't mind. I think it is kind of funny."
No Human Authority Is Absolute
"No human authority in this sinful world is absolute, and there are times when a woman must play the role of Abigail in dealing with a blockhead husband. We have emphasized this many times in our ministry and there is no reason to rehearse it again here."