So then, the Statement on Social Justice & the Gospel has caused a stir, as has the fact that I signed it. In a Facebook discussion connected to this article, it was intimated that my schizo-theopolitical approach was generating some questions in the cheap seats, and some were starting to throw their popcorn. Some were throwing that popcorn with glee, while others were throwing their popcorn with grief and sorrow in their disillusioned hearts, with their sad tosses only making it a few rows toward the front.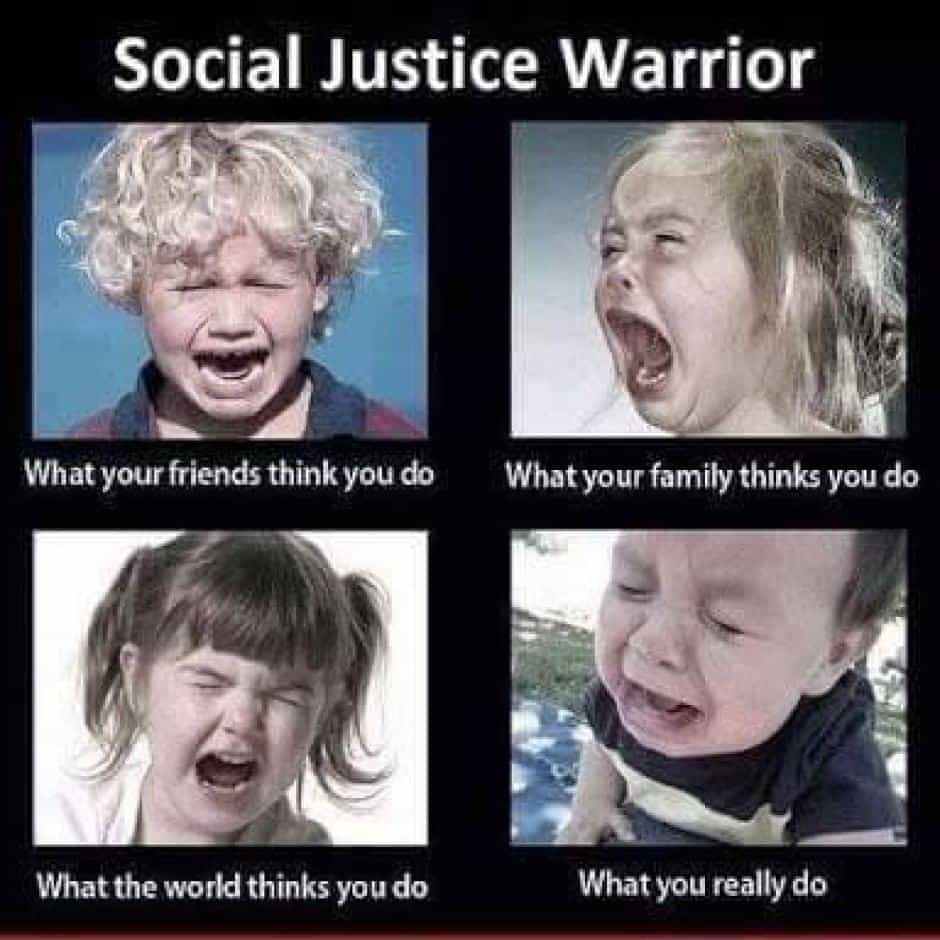 First things first. Have I changed my views on the applicability of the gospel to every human endeavor? Our tag line here in Moscow is "all of Christ for all of life." Are we in the process of changing this to "all of Christ for some of life"? Not a bit of it. What you have seen in the past is a good indication of what you will see in the future. I remain an unabashed theocratic libertarian. Jesus is Lord, from the UN on down, and from the dogcatcher on up. An abandonment of secularism is a moral necessity, as is an embrace of mere Christendom.

I write this explanation as a Westminsterian Presbyterian. To cut to the chase, I signed this statement that came out of the "reductionistic" Baptist world because the non-reductionistic world of the PCA (Westminster Presbyterians) has been starting to struggle with the difficult concept of boy and girl. I signed it because our sophisticates are simpletons.
The gospel does apply to everything. Of course the Lordship of Christ applies to everything. But when people adopt this as a catch-phrase, when they think that such applications are easy-peasy, when they think of such applications as having the role of giving them that warm worldviewy feeling, it takes about ten minutes for the cultural Marxists to take over their agenda. And all in the name of Jesus. When Christians start to "engage the culture," and this means that they can now goggle at topless French actresses because the subtitles make it okay, this means that there has been something that we reductionistic Christians over here call mission drift.
Christ is Lord! Engage the culture! Wait . . . . where did all the socialists and race hustlers come from?
They came from the fact that you boys can't run with men, and have been trying to run with horses (Jer. 12:5).
Do I believe that the gospel includes kingdom work? Absolutely. "And the scripture, foreseeing that God would justify the heathen through faith, preached before the gospel unto Abraham, saying, In thee shall all nations be blessed" (Gal. 3:8). Does this mean that I understand my postmillennialism to be an aspect of the gospel? Absolutely.
But does this mean that I believe that brothers who don't share my postmill optimism are denying the gospel? Absolutely not. These brothers are doing far more to protect and advance the actual kingdom that keeps the actual gospel at the actual center than a flotilla of buses filled with evangelical film critics.
And so this is a use of the word gospel in another biblical sense. When Paul outlined the gospel in 1 Corinthians 15, he was not being reductionistic.
"Moreover, brethren, I declare unto you the gospel which I preached unto you, which also ye have received, and wherein ye stand; By which also ye are saved, if ye keep in memory what I preached unto you, unless ye have believed in vain. For I delivered unto you first of all that which I also received, how that Christ died for our sins according to the scriptures; And that he was buried, and that he rose again the third day according to the scriptures: And that he was seen of Cephas, then of the twelve: After that, he was seen of above five hundred brethren at once; of whom the greater part remain unto this present, but some are fallen asleep. After that, he was seen of James; then of all the apostles. And last of all he was seen of me also, as of one born out of due time" (1 Cor. 15:1–8).
We can't believe that the apostle wrote about the gospel for eight straight verses without one single mention of economic policy, race relations, misogyny, quality health care, climate change, affordable housing, sewage treatment, just war theory, water rights, poverty, or globalization. Not only is this approach reductionistic, it seems to the committee to be verging on hate.
So look. The drafters of this statement understand that if churches don't get the gospel right (in this defined 1 Cor. 15 sense), and keep it right, holding fast to it, then everything else comes untethered. We are observing just how untethered everything can get, and just how rapidly.
To reiterate: do I believe that the authority of Jesus Christ must eventually be brought to bear on economic policy, race relations, misogyny, quality health care, climate change, affordable housing, sewage treatment, just war theory, water rights, poverty, and globalization? I absolutely do. But I do venture to suggest that, contrary to what our bright thinkboys are currently up to, His authority will not weigh in on the stupid side of these issues.
So you can call these men "pietists" or "reductionistic" Baptists if you like. They are still our Baptist betters. They are still our betters at social engagement than we are, not despite their statement, but because of it.