Show Outline with Links
The Thirteenth Decade of Psalms
Introduction
We live in a generation that wants to define family in radically perverse and demented ways. In times like this, it is easy to allow phrases like the traditional family and the biblical family to blur together, as though they were the same thing. But the biblical family is much more militant than the traditional family, and much less sentimental. And this is one of the reasons why the traditional family has had such trouble defending itself against the onslaught of the "brave new family." In many ways, the traditional family resembles the biblical family—where the difference comes is in the foundation work (Matt. 7:24-29).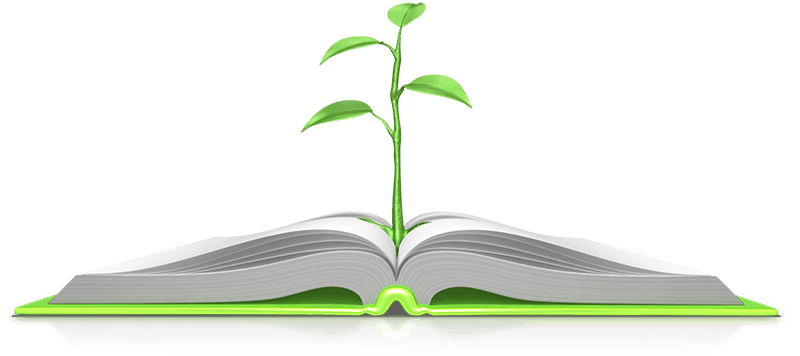 The Text
"Except the Lord build the house, they labour in vain that build it: Except the Lord keep the city, the watchman waketh but in vain. It is vain for you to rise up early, to sit up late, to eat the bread of sorrows: For so he giveth his beloved sleep. Lo, children are an heritage of the Lord: And the fruit of the womb is his reward. As arrows are in the hand of a mighty man; So are children of the youth. Happy is the man that hath his quiver full of them: They shall not be ashamed, but they shall speak with the enemies in the gate" (Psalm 127:1–5).
Summary of the Text
All of our labors are futile unless the Lord grants success to the work (v. 1). The one who builds a house cannot complete it unless the Lord is actually the one doing the building it (v. 1). If the Lord is not protecting the city, it doesn't matter how many sentries you post on the wall (v. 1). It is vain for you to wear yourself out if God does not want to give whatever it is to you (v. 2). So when the Lord is building a house, how does He do it? Children are a heritage from the Lord, and His reward is the fruit of the womb (v. 3), but the first principle applies even here. Unless the Lord blesses the child-rearing, even that is fruitless. The children of one's youth are described here as the arrows in the hand of a great warrior (v. 4). A man who has a quiver full of loyal children will not be ashamed when he confronts his enemies in the gates of the city (v. 5).
Come Now, You Who Say
The Lord's brother James warns us about our tendency to go in for arrogant planning. "Come now, you who say, "Today or tomorrow we will go to such and such a city, spend a year there, buy and sell, and make a profit"" (James 4:13, NKJV). What we ought to say is quite different. "Instead you ought to say, 'If the Lord wills, we shall live and do this or that'" (James 4:15, NKJV). Our lives are in God's hands, completely and utterly and finally. As Burns put it, "The best laid schemes o' mice an' men gang aft agley," which means that they skid sideways.
"Ye have sown much, and bring in little; Ye eat, but ye have not enough; Ye drink, but ye are not filled with drink; Ye clothe you, but there is none warm; And he that earneth wages earneth wages to put it into a bag with holes."

Haggai 1:6 (KJV)
"Beware that thou forget not the Lord thy God, in not keeping his commandments, and his judgments, and his statutes, which I command thee this day: Lest when thou hast eaten and art full, and hast built goodly houses, and dwelt therein; And when thy herds and thy flocks multiply, and thy silver and thy gold is multiplied, and all that thou hast is multiplied; Then thine heart be lifted up, and thou forget the Lord thy God, which brought thee forth out of the land of Egypt, from the house of bondage."

Deut. 8:11-14 (KJV)
If God's blessing is not resting on it, depend upon it, you will be able to do nothing worthwhile with it. If the blessing of God is present, then both wings can fall of and it will still fly. You can do everything right, at least according to the success manuals, and still fail if it is not under the blessing of God. You can do various things wrong, according to those same manuals, and prosper if God is with you. Of course this is no reason to ignore "best practices." What we need to do is place everything in the hands of God. This is true of farming, of inventing, of painting, of woodworking, of writing, and of anything else that we might decide to do. And it most certainly applies to the building of a house, to the rearing of children. As Cromwell put it to his soldiers, "Trust in God, and keep your powder dry."
And it is just here that we have to distinguish the difference between genuine faith and high-flying presumption. From fifty yards away, they can both look equally crazy.
Not a Sentimental Move
We all love the fact that children are a blast, and nobody should mind the fact that we love it. But this psalm is not about the patter of little feet around the house. This is not about your Christmas photo album. The ancient world, when they went to war, had a clearer view of what was at stake than do we (Hos. 13:16; Amos 1:13). A kindergarten class is a packet of warrior seeds.
A quiver holds arrows, and a warrior holds arrows in his hand as well. The blessed man who has children in his youth is a man who has grown children when he is still active and in the fray.
But here is the difference between faith and presumption. Children are not an automatic blessing. Samuel would not have been more greatly blessed if he had five sons who took bribes instead of two sons who did (1 Sam. 8:3). Hezekiah would not have been more greatly blessed if he had had three sons like Manasseh (2 Kings 20:21). David would not have been blessed with an additional Absalom or Amnon (2 Sam. 13:26). A man with six sons who sleep thought harvest has no advantage over a man who has just one who does (Prov. 10:5).
Enemies in the Gate
The city council of an ancient city was found in their gates. It is where their elders sat. It is where decisions were made, and where transactions conducted. If a showdown occurred, that is where it would occur. So there are two things to note about this.
The first is that a man is contending with his enemies in the gate, and his sons are there with him. His sons are present in the gates when this happens, and (this is important), they are on their father's side. He has not brought up soldiers for the enemy.
The second thing is that these are not foreign enemies, besieging the city from outside, but rather domestic adversaries, belonging to the opposition. A righteous man, together with his arrows, stands against all enemies "foreign and domestic." The issue is righteousness, not party, or tribe, or nation. And a blessed father brings his children along with him in their shared loyalty to truth and righteousness. The glue that holds such families together is outside the family. This is fundamental.
Every attempt to get families, or nations, or churches to hold together apart from Christ (Col. 1:18) is idolatry. And according to our psalm, it is also vain.
Christ in the Gate
So remember that Jesus is Jehovah, Jesus is Yahweh, Christ is the Lord (Joel 2:32; Rom. 10: 9,13). So unless Christ builds the house, then forget about it. Unless Christ is guarding your nation, forget about that too. Your heritage in your children, if it is to be a true heritage, must be from the hand of Christ.
Look to Him for every blessing. Look to Him for every deliverance. Look to Him.