Show Outline with Links

The Thirteenth Decade of Psalms
Introduction
The word eucatastrophe was coined by J.R.R. Tolkien, and it refers to a deliverance when all was thought to be lost. There was no possible way . . . and then the unbelievable happened. "My chains fell off, my heart was free. I rose, went forth, and followed thee."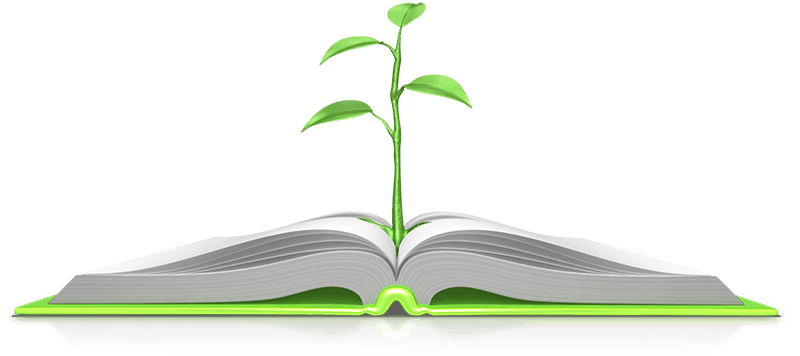 The Text
"A Song of degrees. When the Lord turned again the captivity of Zion, we were like them that dream. Then was our mouth filled with laughter, and our tongue with singing: Then said they among the heathen, The Lord hath done great things for them. The Lord hath done great things for us; Whereof we are glad. Turn again our captivity, O Lord, as the streams in the south. They that sow in tears shall reap in joy. He that goeth forth and weepeth, bearing precious seed, shall doubtless come again with rejoicing, bringing his sheaves with him" (Psalm 126)
Summary of the Text
This is a psalm of the Lord's turnings (vv. 1, 4). When the Lord turned the captivity of Zion into liberty, it was like a dream, too good to be true (v. 1). But it was true—and resulted in mouths full of laughter, and tongues occupied with singing (v. 2). In addition to this, even the heathen were talking about how kind God had been to His people (v. 2). Where does this kind of gladness arise? It came because of the great things that the Lord had done for them (v. 3). Then comes a plea, turn our captivity again. This indicates a possible date in the Exile—the first great delivery for Israel would have been the Exodus. The prayer is that God do it again the same way. This is the God who can divert the streams of the south (v. 4), a place of raging flash floods. Those who sow with tears shall reap with joy (v. 5). The one who goes out weeping, carrying precious seed, is doubtless going to come back in again, carrying the heavy sheaves of blessing (v. 6), and doing so in joy.
Sowing and Reaping and Adverbs
The Scriptures are very clear that what you sow is what you are going to reap (Gal. 6:7). If you sow barley, you are going to reap barley. If you sow thistles, you are going to reap thistles. But we learn in this passage that the way you sow is not necessarily the way you will reap. The saying no pain, no gain is true enough, but the emotions that accompany the pain are quite different from those that accompany the gain. You go out to sow with tears, and you come back in singing songs. You go out, it says, carrying your precious seeds (Ps. 126:6). These seeds are little, few, and easy to carry. They are precious because everything rides on them. Though your load is light, the sowing is accompanied with tears. And then, at harvest, when you are laughing, singing, and shouting to your companions, you are carrying the great weight of sheaves. Never forget that harvests are heavy.
This is an episode of Deuteronomic expectation, where God blesses materially, but remember that this is just the beginning. This is just for starters.
Think for a Moment
God loves to release His people. He loves to hear their laughter as they come, disbelieving, out into the sunlight. He loves to listen to the songs that they sing when this happens. He loves our relief more than we do.
Think of Noah and his family coming out of the ark onto dry land (Gen. 8:18). Think of Joseph being brought out of jail, hurriedly shaved, and bustled into Pharaoh's throne room (Gen. 41:14). Think of Jacob being told, after many years exiled in the depths of his grief, that Joseph was actually alive, and ruling over Egypt (Gen. 45:28). Think of the Israelites in Egypt, laboring in their slavery for many years, observing the convulsions of the great plagues on Egypt, suddenly released (Ex. 12:37-38). Think of the Jews in Babylon, suddenly hearing about the decree of Cyrus (2 Chron. 36:22). You are free to return. Think of Esther and Mordecai, as they contemplated how God arranged for the reversal of fortunes between Haman and Mordecai (Est. 8:1-2). Think of Peter in prison, kicked in the side by an angel, and then escorted out (Acts 12:7ff). Think of Paul in prison in Philippi, escorted out by the city officials (Acts 16:35-39). One of God's great gifts to His people is the vision of their prison doors swinging out.
And then, as the crowning example of all examples, think of Christ steeling Himself for His passion by looking forward to that moment of great deliverance. It was a moment He knew was going to come. "Looking unto Jesus the author and finisher of our faith; who for the joy that was set before him endured the cross, despising the shame, and is set down at the right hand of the throne of God" (Heb. 12:2).
This is how the saints of old looked ahead, and this is how Jesus looked ahead. Entering into the trial, He looked at the joy that was set before Him. And with this as the case, we are instructed to look at Jesus looking at His future joy, and we are instructed to do the same. We are to run our race with the same kind of patient expectation (Heb. 12:1).
Precious Seed
One of the easiest (foolish) things in the world to do is that of eating your seed corn. Things are tight, and they look to get tighter. And when that happens, you have to take your seed, your precious seed, and go out and put it in the ground. Say that you have ten bucks left, and God arranges for you to run into a brother who needs the ten bucks far more than you do. "How that in a great trial of affliction the abundance of their joy and their deep poverty abounded unto the riches of their liberality" (2 Cor. 8:2)
This is an act of faith under any circumstances, but then you remember that sometimes there are crop failures, and what about . . .? And this is why the one sowing often goes out with tears. This is our final hope, our last hope, our only hope, and here I am putting it in the dirt. But the one who does this weeping will doubtless come back in again, staggering under the weight of the sheaves.
Trust Happens in Stories
The message is, of course, that we must trust in Christ. This is what you expect to hear, correct? This is a Christian worship service, and you are listening to a Christian sermon being preached by a Christian minister. You expect to hear Christian things, right? So trust in Jesus. Who is going to differ with that here?
But trust is something that happens in stories. It does not happen in a timeless void, where God is here and you are there, and then you trust Him. It is not that kind of static or frozen picture.
In order to have the experience of "them that dream," you need to be in real trouble, felt as real trouble. You are in exile, or in prison, or in pain, or in some great difficulty, in some dire circumstance. You don't know how much longer you can keep on. The pressure is awful, or petty and tedious, or indeterminate, and so you trust, and you trust, and you wait, and then you trust some more. And you wake up, and there those dungeon walls are again.
Remember that God is the one who gives you your trust, but He is also the sovereign over all those external reasons in your life that you are tempted to think of as good reasons not to trust. God is a good football coach, making you run suicides again.
When you were converted, you trusted in Christ while under the burden of your sins. You were here in the story, and trust was the pivot point, and then you were suddenly there. When we believe God, what do we call the people who do that? We call them believers. When we refuse to believe God, what do we call people like that? We call them unbelievers.
Shadow Salvations
The deliverances I mentioned earlier are the sort of thing that God loves to do. He has done it many times, both in scriptural history, and in the history of the church since the close of the canon. But though He does it often, in this life it is not the case that He will do it each and every time. Some believers really are faithful to the shedding of blood. There are martyrs. There are Christians who make enormous sacrifices and do not appear to have been delivered in this life at all. What are we to make of them?
We are tempted to think that deliverances in this life are the "real thing," while our final or ultimate deliverance is a "pie in the sky" sort of thing. But it is the other way around. There is a place where absolutely every believer will come, and will be like those who dream. So these are the shadow salvations, and that is the final reality. When God delivers His people in this life—as He often does—it is just a foretaste. God is whetting the appetite for what is to come.
"For I reckon that the sufferings of this present time are not worthy to be compared with the glory which shall be revealed in us."

Rom. 8:18 (KJV)
Some of His children do miss the hors d'oeuvres. None of His children miss the banquet.