Show Outline with Links
Introduction
As you all know, we have seen a steady stream of folks moving to Moscow, and, as you might not know, it shows no sign of letting up. Up to this point, we have all been pretty flexible, constantly dealing with a new situation. This has been true of those of you who have moved, and it is also true of long-time residents—pretty much everyone is a member of a very different church than you were in two years ago. And when confronted with a new situation, like this one, our reflexive action should be to turn to the Scriptures for direction.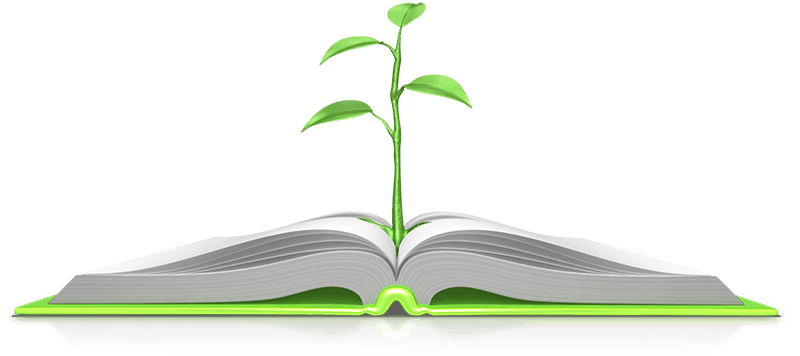 The Text
Christ was manifested in these last times for you, "who by him do believe in God, that raised him up from the dead, and gave him glory; that your faith and hope might be in God. Seeing ye have purified your souls in obeying the truth through the Spirit unto unfeigned love of the brethren, see that ye love one another with a pure heart fervently: Being born again, not of corruptible seed, but of incorruptible, by the word of God, which liveth and abideth for ever" (1 Peter 1:21–23).
Summary of the Text
I want to follow a typical Pauline pattern with this Petrine text. What is the basic doctrinal foundation upon which we are to build, and then, after that, what is it we are supposed to do? First, what are we to believe and trust? And second, how are we supposed to act?
This passage begins with a sincere trust in God. You have believed in God, who raised Jesus from the dead, and who gave Him glory (v. 21). He did this so that your faith and hope might be in God (v. 21). You have been born again, not with perishable seed but rather with imperishable seed (v. 23), an eternal seed. Seeing that you have purified your souls in this way, obeying the truth through the Spirit, what are you then to do?
Because all of this is true, because you have embraced this truth, the thing you are to do is love one another with a pure heart, and make sure that the love is unfeigned. A literal rendering of unfeigned would be "non-hypocritical." Love one another with a cleansed heart (katharos). And the word for fervently means eagerly, like you are running toward something with outstretched arms.
Because you have obeyed the truth, and trusted God, and have been blessed with the new birth, your love for one another needs to be all in.
But Love Requires Data
Of course, love wants to do the right thing, because the motives are right, but because we are limited and finite, we need to be taught by the law of God. Say you borrow your neighbor's lawn mower, and it blows up while you are using it. You want to do the right thing by your neighbor (love), but what does that look like? Scripture tells us. If you borrowed it, you should pay him for the lawn mower. If your neighbor came over and was pushing it when it blew up, you don't. If you rented it, you don't owe him a lawn mower. That's what love looks like.
""And if a man borrows anything from his neighbor, and it becomes injured or dies, the owner of it not being with it, he shall surely make it good. If its owner was with it, he shall not make it good; if it was hired, it came for its hire."

Ex. 22:14–15 (NKJV)
Scripture teaches this principle plainly. Law is not what legalism looks like—that is a distortion. Rightly understood, law is what love looks like.
"Owe no man any thing, but to love one another: for he that loveth another hath fulfilled the law. For this, Thou shalt not commit adultery, Thou shalt not kill, Thou shalt not steal, Thou shalt not bear false witness, Thou shalt not covet; and if there be any other commandment, it is briefly comprehended in this saying, namely, Thou shalt love thy neighbour as thyself. Love worketh no ill to his neighbour: therefore love is the fulfilling of the law."

Rom. 13:8–10 (KJV)
So love requires much more than good vibes and warming feelings. Love needs to be taught and instructed. Love needs data.
Some Scattershot Exhortations
With that in mind, this will be my best attempt to imitate the very end of one of Paul's letters, when he was running out of papyrus.
What are some of the practical ways for us to avoid hypocrisy?
Conduct all your business in the sight of God. Cut no corners. Do not expect anyone to cut you slack because you are "a brother" or a "kirker." Remember that regeneration does not make anyone's memory perfect, so write your commitments down (Ps. 15:4). Do unto others as you would have them do unto you (Matt. 7:12), which is not the same thing as waiting for others to do unto you as they would have you do unto them. That's not in there, that's not the rule.
Be warm and friendly toward everyone, but do not make fast friends too quickly. Do not glom onto anybody. If you make friends too quickly, you will tend to do it on the basis of personality, instead of on the basis of character. Bad companions corrupt good morals (1 Cor. 15:33), and sometimes these bad companions aren't necessarily bad, just bad for you. Navigating friendship is a big deal (Prov. 18:24). Taking your time with fast friendships is the way of wisdom. It gives you time to establish your character in a new community, and it gives you time to evaluate the character of others in a new community.
Get your bearings slowly. There is an awful lot going on, and give yourself time to acclimatize before making any major life-changing decisions. We assume that you newcomers will be pitching in when the time is right, but if you jump in too quickly, you greatly increase the chances of a misfire (Prov. 18:13). As you get your bearings, the chances are pretty good that the gaps and deficiencies you see are related in some way to your gifts. But don't make the mistake of thinking that a critical spirit is a gift of the Spirit, because it isn't.
Here is a delicate one. Be grateful for what the Lord is doing here in Moscow, without in any way feeling superior over it. "For who maketh thee to differ from another? and what hast thou that thou didst not receive? now if thou didst receive it, why dost thou glory, as if thou hadst not received it?" (1 Cor. 4:7). And do everything you can to avoid disparaging the places you came from. The same goes for your previous spiritual leaders, even if they let you down. Especially if they let you down. Spiritual pride is insidious, and it would be easy to let gratitude morph into pride. But also take that your battle against pride not lure you into ingratitude.
If you were to move to Sri Lanka, you would expect things to be different, and so you would be in some measure prepared. But if you move to Canada or the UK, you are constantly thrown by things being almost what you might expect, but which are somehow not. In a similar way, within the continental United States, there are significant cultural differences from region to region, and then we have our own kirker culture layered on top of that. As Moses knew, it can be tough being a stranger in a strange land (Ex. 2:22).
Returning to the passage from Peter, let your love be without hypocrisy. This means, among many other things, that you must be quick to forgive. Love is the only oil that can make this machinery run smoothly. Check that oil regularly. Cultivate your relationship with God the Father through Christ, in the power of the Spirit, because our fulfillment of the second greatest commandment is going to be the direct result of our zeal to fulfill the first.
"If a man say, I love God, and hateth his brother, he is a liar: for he that loveth not his brother whom he hath seen, how can he love God whom he hath not seen? And this commandment have we from him, that he who loveth God love his brother also."

1 John 4:20–21 (KJV)