Show Outline with Links

Introduction
Micah was a younger contemporary to the prophet Isaiah, and he ministered across the reigns of Jotham (c. 740 B.C.) and Hezekiah of Judah (who died in 687 B.C.). Other contemporaries would be Amos and Hosea, which accounts for the similar themes of those prophets—they were all confronting the same kinds of cultural problems. The two great issues were idolatry and social injustice. And by "injustice" here, we are talking about injustice according to biblical law, and not injustice as defined by our contemporary grievance industry.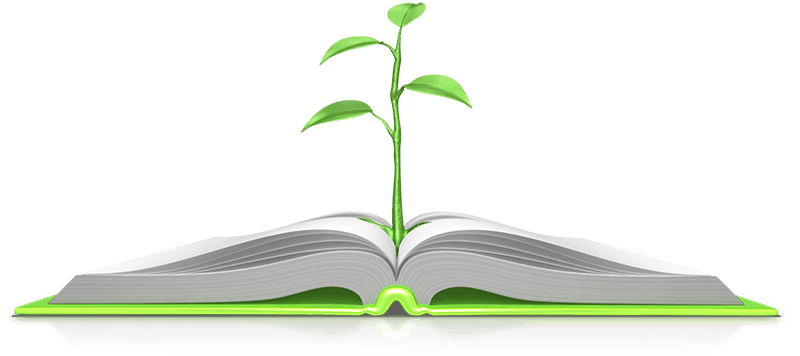 The name Micah is a shortened form of a name that means "who is like YHWH?"
The Text
"He hath shewed thee, O man, what is good; And what doth the Lord require of thee, but to do justly, and to love mercy, and to walk humbly with thy God?" (Micah 6:8).
Summary of the Text
In our text, we find a succinct statement of what true religion is supposed to look like. Is God impressed with high pomp or pretentious sacrifices? What could I give that would earn God's favor? The answer is nothing, nothing whatever, which men of understanding have always understood since the world began. If salvation is not all of grace, then there is no such thing as salvation. And even such an understanding is all of grace, lest any should boast.
The book of Micah is not a long one, and is a collection of oracles, bundled loosely according to this recurring pattern—warning, oracle of judgment, and promise of salvation. Each of three sections is begun with the call to hear/listen (Mic. 1:2; 3:1; 6:1). The first cycle begins with warning (1:2-16), moves to judgment (2:1-11), and concludes with the first word of hope (2:12-13). The second cycle begins with warning and declared judgment (3:1-12), but then turns to hope (4:1-5:15). The third cycle begins with warning (6:1-16), moves to a lament over judgment (7:1-7), and concludes with a promise of hope (7:8-20).
As it turns out, Micah can be credited with saving Jeremiah's life later on, even though he lived a century earlier. Jeremiah was accused because he had prophesied destruction for Jerusalem, which was considered as treason by some, but certain elders of the land defended Jeremiah by pointing out that Micah had done the same thing (3:12), and Hezekiah had not put him to death (Jer. 26:17-19).
Your Best Apocalypse Now
The better days of Uzziah are now in the rearview mirror, and the shabbiness of decadence and decay are definitely starting to show. False teachers are willing to start showing their true colors. "If a man walking in the spirit and falsehood do lie, saying, I will prophesy unto thee of wine and of strong drink; He shall even be the prophet of this people" (Mic. 2:11). As things get worse and worse, the fulfillment of earlier dire warnings is entirely missed. When judicial stupor visits a people, the more manifest the problem is, and the more previous prophets are vindicated, the harder it is to see.
"Therefore night shall be unto you, that ye shall not have a vision; And it shall be dark unto you, that ye shall not divine; And the sun shall go down over the prophets, and the day shall be dark over them."

Micah 3:6 (KJV)
Gospel Tension
Micah alternates between fierce Deuteronomic denunciations and glorious kingdom promises. This gospel is going to conquer the world, but an essential part of the gospel message is found in the key word repent. Repent and believe. Before we ask what we are to believe, we must first ask what we are to repent of. We are to repent of great wickedness, as defined by Scripture, and our views of how high salvation goes will be shaped by how deep we believe the sin went. In the book of Micah, he calls the mountains to witness (Mic. 6:2)—may we learn to do the same. As the Lord taught us, the one who loves much is the one who was forgiven much (Luke 7:47).
This tension stretches from Genesis to Revelation. God is not mocked—a man reaps what he sows, and yet through the death of Jesus Christ, a man does not reap what he sows at all. The curse runs through it all, and yet the grace of God runs as bedrock underneath all of that.
So Turn to the Promise
The judgments in the mouth of Micah were judgments that applied to Samaria and Jerusalem, to Israel and to Judah. But the promises were for the whole world.
"But thou, Beth-lehem Ephratah, though thou be little among the thousands of Judah, yet out of thee shall he come forth unto me that is to be ruler in Israel; Whose goings forth have been from of old, from everlasting"

Micah 5:2 (KJV)
"But in the last days it shall come to pass, that the mountain of the house of the Lord shall be established in the top of the mountains, and it shall be exalted above the hills; And people shall flow unto it. And many nations shall come, and say, Come, and let us go up to the mountain of the Lord, and to the house of the God of Jacob; And he will teach us of his ways, and we will walk in his paths: For the law shall go forth of Zion, and the word of the Lord from Jerusalem"

Micah 4:1-2 (KJV)
And So Back to the Text
In this world, what is the consequence of having our sins washed away? What does it look like when God comes down and the mountains of our religiosity melt under His feet (1:3-4)? When God interferes with us, when He saves us, when He fixes us up, what does that look like? What we could not do with burnt offerings, what we could not do with rivers of oil, what we could not accomplish by giving our firstborn for our transgression, God did by sending His Son in the likeness of sinful man to be a sin offering. And when He did all this, the result in our lives tastes like this. He has shown us what is good. He has taught us what He requires.
He says three things. First, do justly. Second, love mercy. And third, walk humbly with your God. And we can only do this when we come to the cross. It is entirely out of our reach otherwise. Only at the cross can we do what is just. Only there can we love the mercy of God. Only there can we behold the humility of God, and own it for ourselves. In Jesus Christ we can do justly, in Jesus Christ we can love mercy, and in Jesus Christ we can walk with humility. Only there. So all of you, lift up your heads—your redemption draws near. Christ is approaching. Look to Him.
An earlier version of this sermon was preached in 2015.