Show Outline with Links
Introduction
This is a remarkable period in the history of our congregation. We have never seen growth like this before, and all of us are getting used to the new situation. Of course, those of you who have moved across the country to join us—welcome. In one sense you are refugees, but in a more fundamental sense, you are actually reinforcements. This is a new community for you, a new setting, a new set of friends, the works. Your experience of church is very different from what it was before. But the same thing is also true of all you old-timers. You are attending a very different church also. We are all of us in a new situation.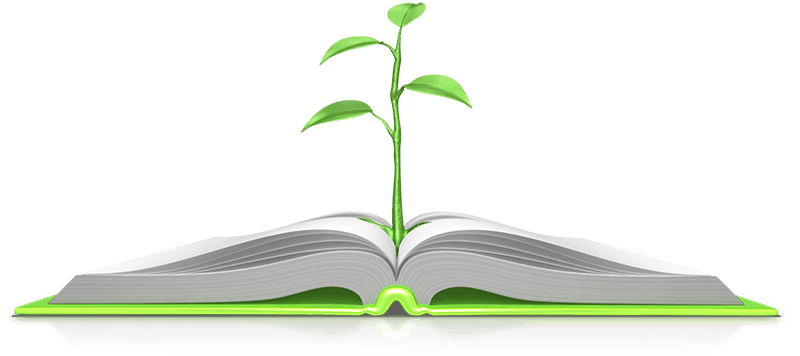 Believe it or not, for many of you, there are some things about Christ Church that take some getting used to. Some of them are trivial, and some of them are practices that we consider to be very important. Consider this message as an orientation to one of our doctrinal assumptions that we believe to be crucial, and it is the one that has to do with the relationship of our children to our congregation.
The Text
"And they brought young children to him, that he should touch them: and his disciples rebuked those that brought them. But when Jesus saw it, he was much displeased, and said unto them, Suffer the little children to come unto me, and forbid them not: for of such is the kingdom of God. Verily I say unto you, whosoever shall not receive the kingdom of God as a little child, he shall not enter therein. And he took them up in his arms, put his hands upon them, and blessed them" (Mark 10:13–16; cf. Matt. 19:13-15; Luke 18: 15-17).
Summary of the Text
This is a famous incident, recorded in all three of the synoptic gospels. Young children were brought to Jesus so that He might "touch" them. What touching meant to Jesus in these passages is seen in how He responded. He took the children into His arms, placed His hands on them, and blessed them (v. 16). In Matthew, it says He laid hands on them (Matt. 19:15). In the Luke account, we see that coming to Jesus can be accomplished when someone carries you there because the word used of the children there is brephos, the word for infants. In that instance there was no difference between coming and being brought.
Now in all three accounts, the disciples were busy grown-ups and rebuked those who brought the children. "As you can see, the Rabbi is a very busy man . . ." In the Mark account, it says that Jesus was greatly displeased with this. If you want to get that kind of reaction from Christ, then try to get in between Him and a child being brought to Him. In all three accounts, Jesus requires us to allow the children to be brought to Him.
The reason He gives for this standard is that "of such is the kingdom of God" (v. 14). He does not say anything like "well, after all, children are a theology-free zone." And in addition to all of that, He teaches us that children do not have to become more like adults to come, but rather that adults need to become more like children in order to enter the kingdom (v. 15). Like the disciples in the story, we often get this backwards.
Some Quick Background
You will have noticed that our children gather to worship the Lord together with the rest of us. We all gather together. Your children are most welcome, fidgets and all. On those occasions when you need to deal with any moral disorder that has broken out in your row, then please feel free to escort your child outside. That is the sort of thing that we take in stride, and pretty much everyone here has been in your shoes.
The keys of the kingdom are held by the elders of the church, and not by the fathers. It is the responsibility of our session of elders to guard the purity of the Word and the integrity of the sacraments. If your child is baptized, he is welcome to come to the Table together with the rest of us. If your baptized child is three months old and conked out in the car seat, don't feel like you have to wake him up for the Supper. We are covenantal, not superstitious.
But when he is on your lap, tracking with the service, and he notices the tray going by and wants to partake, please don't restrain him. But at the same time, because this is not a unilateral family decision, please let your parish elder know that your child is now partaking. And if you have a child who is not baptized, but who believes in Jesus, he is still welcome to the Table with us—but he should be baptized first. He is welcome to sit at table with us, but the way to the dining room table is through the front door—which is baptism.
Our Baptismal Cooperation Agreement
The Confession of Faith for Christ Church is the Westminster Confession, which is a paedobaptist confession. But in addition to that, we have what we call a baptismal cooperation agreement, which stipulates an allowed exception. In other words, for about 25 years we have successfully navigated and allowed for our differences on baptism, those differences being Presbyterian and Baptist. But at the same time, we have also cultivated a church community that is a welcoming place for the children, all the children. This issue is related to the doctrine of baptism, but it is not identical with it. One of the things we want to insist on is that all of you learn to join with us in welcoming the children.
Some of you newcomers come from generic Baptist backgrounds, and others from a more defined Reformed Baptist background. You are most welcome here, but to get straight to the point, so are your kids. We can accommodate differences on baptism, but we don't want to accommodate ungodly extrapolations from Baptist premises—or from Presbyterian premises, for that matter. An example of the latter would be, "Yes, he is serving 5 to 10 for armed robbery, but he is a good boy. He was baptized once, and we are hopeful that something worthwhile will kick in sometime." An example of the former would be, "Daddy, I do love Jesus . . ." "Let us be the judge of that, kid. Don't you remember that lie you told three years ago?"
If you are concerned about your child being baptized because you are not absolutely sure he is truly converted, think of it this way. We were not sure that you were truly converted, and we let you in. Your task as a Christian parent is not to sow doubts in your children. Your task is to teach them to believe.
Come, and Welcome, to Jesus Christ
This is not a religion club or a theology society that meets on Sundays. We are the body of Christ, and so coming to worship the Father here means that we are coming to and through Christ. We come to the Father in the power of the Spirit, traveling the road who is Christ. We are traveling Christ the Way all together. And as we travel in that way, we want to take great care not to place a stumbling block in the road for any of our little ones.
"And whosoever shall offend one of these little ones that believe in me, it is better for him that a millstone were hanged about his neck, and he were cast into the sea."

Mark 9:42 (KJV)
So quite apart from the doctrine of baptism itself, it is therefore a baseline assumption for our congregation here that it would be far better for us to admit a false professor into our membership than it would be to exclude a true brother. This is an assumption that we want to see cultivated throughout the congregation—and this is because we don't want Christ to be greatly displeased with us.