Show Outline with Links
Introduction
If Satan could successfully get us all to believe just one lie, what would that lie be? Is there an aboriginal lie, one that rests at the root of every twisted thought or desire that we might have? And there is a scriptural answer to that particular question. The assumption behind the first question posed to our first mother contained that foundational lie. The question was, "Yea, hath God said, Ye shall not eat of every tree of the garden?" (Gen. 3:1). The lying assumption embedded in that was that God was not ultimately good, and that He did not have the best for His creatures in mind. Does God really have your best interests in mind?
The primeval lie is that God is not to be trusted. The primeval lie is to encourage us to have hard and erroneous thoughts about God.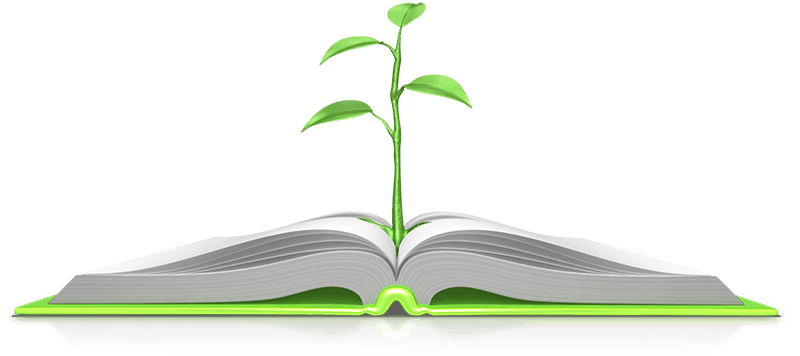 The Text
"For my thoughts are not your thoughts, neither are your ways my ways, saith the Lord. For as the heavens are higher than the earth, so are my ways higher than your ways, and my thoughts than your thoughts" (Isaiah 55:8–9).
Summary of the Text
The great problem with a text like this one is that we hear the lofty words, and we immediately default to our factory settings. But our factory settings were established for us in the Fall, and entertaining such thoughts were in fact the cause of the Fall. If we are believers, we tell ourselves that our hard thoughts of God are actually high thoughts of God, but this is not the case.
The text tells us that God does not think the same way that we do, and we need to remember that this applies—in the first instance—to how we read texts like this one. God's thoughts are not like ours, and His ways are not like ours (v. 8). The heavens are much higher than the earth, and God's ways and thoughts are that much higher than our ways and thoughts.
But here is the problem. Define higher. Do it without defaulting to your factory settings.
The context of this wonderful passage is not what many would anticipate. Seek the Lord while He may be found (v. 6). Call on Him while He is near (v. 6). If the wicked and unrighteous man forsakes his way, what will God then do? He will have mercy on him (v. 7). If a vile man comes to God, this God will abundantly pardon (v. 7). Why is this? Because God doesn't think the way we do—or the way the devil does, for that matter.
God's words of pardon and mercy come down on the earth like the rain and snow that give moisture to the earth (v. 10). Forgiveness grows things, green and luxuriant (v. 10). God's word of forgiveness is not impotent (v. 11)—it will prosper. It will accomplish God's intentions. It will result in songs of salvation (v. 12). Our salvation will be an everlasting sign that "shall not be cut off" (v. 13).
Squash You Like a Bug?
The natural man can believe that Almighty God can squash him like a bug. But confronted with a passage like this, we tend to think the text is saying that we should always remember that God "can squash us a lot flatter than that."
When we focus on the greatness of Almighty God, we revert to thinking of Him as the ultimate Zeus, a storm god who wields fistfuls of thunder, lightning, and blue ruin. And there are passages in Scripture that do talk this way, but we must always remember that the true greatness of this God is revealed to us in the juxtapositions.
Where does God dwell? He dwells, according to the prophet Isaiah, in two places.
"For thus saith the high and lofty One that inhabiteth eternity, whose name is Holy; I dwell in the high and holy place, with him also that is of a contrite and humble spirit, to revive the spirit of the humble, and to revive the heart of the contrite ones."

Isaiah 57:15 (KJV)
He dwells in the high and holy place, and He also dwells in the contrite and humble place. And how can He do this? He functions this way because His ways are not our ways. His thoughts are not our thoughts. He is full of tender mercies. He combines high and low.
The Heart of Christ
The men of Christ's generation didn't get much right, but they did get one thing right. Christ was the friend of sinners.
"The Son of man is come eating and drinking; and ye say, Behold a gluttonous man, and a winebibber, a friend of publicans and sinners!"

Luke 7:34 (KJV)
The father of the prodigal son was looking down the road, longing for the return of his wastrel son. When he saw him coming back, bedraggled and humiliated, what did he do? He ran down the road and embraced him—and thus we have the parable of the running father. He then ordered the fatted calf to be killed, and party clothes to be put upon that loser son, and he hired a loud band, one that the older brother could hear out in the driveway. Did this father think that what this loser son really needed was another party? For one who had just returned from spending his entire inheritance on hookers and cocaine? Apparently so.
Just before this parable, the Lord told the one about the lost coin, and He concludes it this way. "Likewise, I say unto you, there is joy in the presence of the angels of God over one sinner that repenteth" (Luke 15:10). He doesn't say that the angels rejoice (although I dare say they do), but rather that there is rejoicing in the presence of the angels of God. Who would be doing that but God Himself?
"The Lord thy God in the midst of thee is mighty; He will save, he will rejoice over thee with joy; He will rest in his love, he will joy over thee with singing."

Zeph. 3:17 (KJV)
The Fear of God Is Not What We Think
We all know that Scripture calls us to a life of moral rectitude. God wants us to walk worthy of the gospel of grace. We do not want to give an inch to any kind of moral disorder (Rom 6:1-4), and of course not. We are not antinomians. But the grace of God does not encourage moral disorder, and the fear of God is not craven.
"There shall come forth a Rod from the stem of Jesse, and a Branch shall grow out of his roots. The Spirit of the Lord shall rest upon Him, the Spirit of wisdom and understanding, the Spirit of counsel and might, the Spirit of knowledge and of the fear of the Lord. His delight is in the fear of the Lord, and He shall not judge by the sight of His eyes, nor decide by the hearing of His ears" (Isaiah 11:1–3, NKJV).
The grace of God is liberty in Christ. It is not the death of legalism, or the disorder of licentiousness. It is liberty. What is it that can enable a man to stand upright in his moral integrity, and to have that moral stand be saturated in grace? We all want to know what that looks like, and so to see what it looks like we are summoned to look to the only place where it has ever been perfectly done—in Christ crucified and risen.
This is all about forgiveness, and why?
"But there is forgiveness with thee, that thou mayest be feared."

Ps. 130:4 (KJV)