Show Outline with Links
Introduction

One of the common mistakes that Christians make as they think about the Holy Spirit—who was poured out upon the Church at Pentecost—is the mistake of depersonalizing Him. But the Spirit is no impersonal force, like gravity or electricity. The Holy Spirit is an eternal person, and is so personal that He is the one who shapes a collection of individuals into a personal Bride for the Son of Man. This is why we can both extend the great invitation together. This is the testimony of Scripture: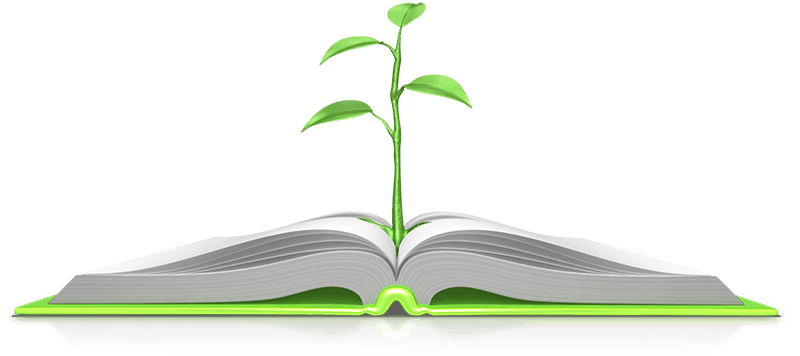 "And the Spirit and the bride say, Come. And let him that heareth say, Come. And let him that is athirst come. And whosoever will, let him take the water of life freely."

Rev. 22:17 (KJV)
This is why we are able to say, every week we say, come, and welcome to Jesus Christ.
The Text

"For God hath not given us the spirit of fear; but of power, and of love, and of a sound mind. Be not thou therefore ashamed of the testimony of our Lord, nor of me his prisoner: but be thou partaker of the afflictions of the gospel according to the power of God; Who hath saved us, and called us with an holy calling, not according to our works, but according to his own purpose and grace, which was given us in Christ Jesus before the world began" (2 Tim. 1:7–9).
Summary of the Text

Paul reflects on Timothy's character with gratitude and joy, recalling the unfeigned faith that Timothy had (v. 5). This was the same genuine faith that was in his grandmother Lois first, and then in his mother Eunice (v. 5). He then urges Timothy to get out the poker, and stir up the fiery gift he had been given through the hands of Paul (v. 6). And why? Thus we come to our text. God has not given us a Spirit of fear, but rather a Spirit of power, a Spirit of love, and a Spirit of a sound mind (v. 7). The application of all this, as Paul sees it, is a refusal to be ashamed of the witness or testimony of the Lord, or ashamed of Paul's imprisonment (v. 8). Rather, Timothy is urged to be a partaker of gospel afflictions, according to the power of God (v. 8). This gospel is the instrument of our salvation, through which God has called us with a holy calling—not according to our works, but according to His purpose and grace, and which was given to us in Christ Jesus before the world began (v. 9).
Prehistoric Purpose

Not only do you have a purpose for your life, that purpose is much older than you are. It was assigned to you—salvation and a holy calling—before the world began. It is prehistoric. It is not downstream from your first birthday. Your first birthday is millennia downstream from your assigned purpose. Your life has a meaning that is outside the history of the world. Your meaning, your essential point, is anchored elsewhere, secure in the eternal counsels of the living God.
The Alternative to Fear and Shame

Paul reminds Timothy that he was not given a Spirit of fear (v. 7). And after he itemizes the things that the Holy Spirit does bring, he goes on to say that Timothy must not be ashamed of the testimony of our Lord (v. 8), and he must not be ashamed of the fact that Paul was in prison (again).
The Spirit bestows three characteristics in this passage. They are power, love, and a sound mind.
The Spirit was displayed in power at the first Pentecost when He equipped the disciples to speak in languages they had not studied. Jesus told them to wait until the Spirit came with power (Luke 24:49), and that was what was displayed in Jerusalem that day. The gifts of the Spirit are indeed powerful. But that is not the great power He has. His great power is the power of the holy calling. He can make tawdry, dirty little sinners like us into holy saints.
Remember that the Corinthian church was not lacking in any of the spiritual gifts (1 Cor. 1:7). Paul had to devote several chapters of traffic control with regard to those gifts (1 Cor. 12-14). But even though they had all those gifts, Paul could not regard them as spiritual men, but rather as carnal. "And I, brethren, could not speak unto you as unto spiritual, but as unto carnal, even as unto babes in Christ" (1 Cor. 3:1).
Afflictions of the Gospel

When someone like Paul is thrown into prison for the sake of the gospel, do you think the devil is stupid enough to grant that this is why? "Yes, we know he is a good man, and that he is bringing us good news of salvation through Christ, which a gracious God is offering us, but we want to jail him anyway. . ." Do you think that the devil is that foolish?
No. Jesus was executed for blasphemy. The charges against Paul made him out to be a pest and troublemaker. The early Christians were accused of cannibalism (because of the Lord's Supper) and incest (because of the love between brothers and sisters). Canadian pastors get arrested because they won't bow down in the spirit of fear that has gripped the world, but the official name for it is "denying the science." They say to us, 'we believe the science." Our reply to them needs to be, "No, you believe the television."
Put It All Together

The Spirit is the one who gives us a sound mind. One of the central aspects of having a sound mind in this world is the result of having a purpose and meaning that is grounded outside the world. So don't get tangled up in questions about whether you were predestined to reach for the pencil with your left hand or your right. You were predestined to be holy (Eph. 1:4). That is your purpose (Eph. 2:10). You were predestined to be conformed to the image of Christ (Rom. 8:23). That is your destination. And the Spirit is the one who brings you there.
No fear, and no shame. A holy calling. A sincere faith. Power, love, and a sound mind. All of it integrated together, knit together in love (Col. 2:2), as the Spirit completes the work He was sent into the world to do. Why not here? Why not now? Why not in you?