Show Outline with Links
Authentic Ministry 21/Second Corinthians
Introduction
If God is seeking to grow us up into a particular kind of person, then He is going to provide us with whatever is necessary to accomplish His intention in that. God has no goals for us "in theory," but somehow unprovided for. The telos of our lives is to be conformed to the image of Jesus Christ (Rom. 8:29; Phil. 3:21), to have grown up into a particular kind of person. The last day will not consist of us opening our spiritual ledger books in order that the number of commands kept and broken might be tallied up. Eventually we will all become what we have been becoming, and if that is a good thing, God will have provided you with what you need along the way.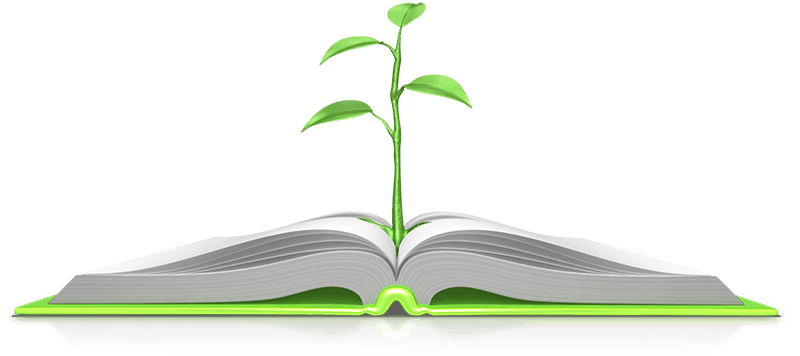 The Text
"And God is able to make all grace abound toward you; that ye, always having all sufficiency in all things, may abound to every good work: (As it is written, He hath dispersed abroad; he hath given to the poor: his righteousness remaineth for ever. Now he that ministereth seed to the sower both minister bread for your food, and multiply your seed sown, and increase the fruits of your righteousness;) Being enriched in every thing to all bountifulness, which causeth through us thanksgiving to God. For the administration of this service not only supplieth the want of the saints, but is abundant also by many thanksgivings unto God; Whiles by the experiment of this ministration they glorify God for your professed subjection unto the gospel of Christ, and for your liberal distribution unto them, and unto all men; And by their prayer for you, which long after you for the exceeding grace of God in you. Thanks be unto God for his unspeakable gift" (2 Corinthians 9:8–15).
Summary of the Text
God is fully capable of keeping us supplied. If He wants us to drive somewhere, He will make sure we have the gas (v. 8). Hudson Taylor once put it well when he said that God's work done in God's way will never lack for God's supply. This is provision enough for every good work (v. 8). Paul then gives us a chain of three quotations. The first is from Ps. 112:9—the man who is generous to the poor has a lasting righteousness. Then Paul quotes Isaiah 55:10, virtually verbatim from the Septuagint, with Paul supplying the conclusion from Hoses 10:12—that God will multiply their seed, and will also increase the fruits of their righteousness (v. 10). Great benefits will accrue from this. The first blessing is that there will be thanksgiving rendered to God (v. 11). Not only are the saints blessed, but God is thanked (v. 12). That's good. The second great blessing is that God is glorified (v. 13)—submission to the gospel by Christians and liberal giving in all directions brings glory to God (v. 14). That's good also. The third great blessing is the growth of mutual affection between believers (v. 14). Remember too that this gift is bridging a Gentile/Jew divide. Possessors of grace are drawn to others in whom that same kind of grace dwells. And Paul concludes by rendering thanks to the giving God, the God who has tendered to us the unspeakable gift (v. 15).
The Righteousness of Generosity
Too often we think of righteousness in terms of integrity and uprightness and keeping the law. This, we assume, is in some sort of tension with mercy. But in the ways of God, in the pattern of gospel, we find something different. "Mercy and truth are met together; Righteousness and peace have kissed each other" (Psalm 85:10).
The man who gives to the poor—his righteousness endures forever (Ps. 112:9). And when God multiplies the seed of generosity, it is so that the harvest of righteousness might be abundant. "Sow to yourselves in righteousness, reap in mercy; Break up your fallow ground: For it is time to seek the Lord, till he come and rain righteousness upon you" (Hosea 10:12). Sow righteousness, reap mercy. Sow mercy, reap righteousness. Plant the right crop in the right soil and God will ensure that it rains righteousness. Ultimately it is all the same crop, which means we are not wrong if we look for it to rain mercy as well.
Seed Corn Costs Money
There is always room for generosity. There is always God's provision to enable generosity. The scales may vary—one saint in a prison cell may share a crust of bread and great men of war may share honor and food with their brothers—as happened when David was made king.
"All these men of war, that could keep rank, came with a perfect heart to Hebron, to make David king over all Israel: and all the rest also of Israel were of one heart to make David king. And there they were with David three days, eating and drinking: for their brethren had prepared for them. Moreover they that were nigh them, even unto Issachar and Zebulun and Naphtali, brought bread on asses, and on camels, and on mules, and on oxen, and meat, meal, cakes of figs, and bunches of raisins, and wine, and oil, and oxen, and sheep abundantly: for there was joy in Israel" (1 Chronicles 12:38–40).
You are God's workmanship, created in Christ Jesus to do good works, which God prepared and ordained beforehand for you to do (Eph. 2:10). Young men are to show a pattern of good works (Tit. 2:7), and all of us are to be zealous after good works (Tit. 2:14). Tabitha was a woman "full of good works" (Acts 9:36). Now here is the thing. Good works cost both time and money. So if God has assigned these good works to you, and God is Himself generous, do you think He will let you run dry in the middle of your tasks? Not a bit of it.
Describing the Indescribable
This word rendered here as unspeakable was apparently a word coined by the apostle Paul himself. This is the first appearance of the word anywhere in Greek. What is this indescribable gift?
God gave us the gift of Himself. A virtuous man might venture to lay his life down for a righteous or a good man. "But God commendeth his love toward us, in that, while we were yet sinners, Christ died for us" (Romans 5:8). Notice the logic of Paul's argument. "For if, when we were enemies, we were reconciled to God by the death of his Son, much more, being reconciled, we shall be saved by his life" (Romans 5:10).
Once God gave us the gift beyond all possible gifts—the death, burial and resurrection of His Son—what on earth could make us think that He would go that far so that He might suddenly pivot and become stingy? Is God a cosmic scrooge? Is the right hand of the Almighty clenched in a tightfisted way? The idea of anything like that could make a cat laugh.