Show Outline with Links
Introduction
Christian unity is a dangerous subject because—believe it or not—it is one of the ironic things we are divided over. What is the nature of true unity? Why should we care? Are denominations really a form of disobedience? Have we really torn apart the seamless robe of Christ?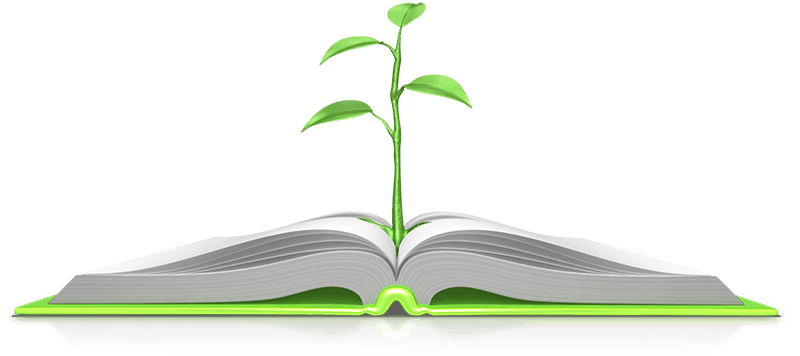 The Text
"A Song of degrees of David. Behold, how good and how pleasant it is for brethren to dwell together in unity! It is like the precious ointment upon the head, that ran down upon the beard, even Aaron's beard: That went down to the skirts of his garments; As the dew of Hermon, and as the dew that descended upon the mountains of Zion: For there the Lord commanded the blessing, even life for evermore" (Psalm 133:1-3).
Summary of the Text
Again, this is another psalm of ascents—one of the psalms that would be sung as pilgrims approached the Temple. Something can be good without being pleasant, but when both good and pleasant come together, it is a true blessing (v. 1). That blessing comes when brethren can dwell together in unity (v. 1). In the economy of Israel, all priests were anointed, but only the high priest was anointed on the head. This unity is like that precious oil that is placed on Aaron's head, and runs down to his beard, and from there to the hem of his garments (v. 2). Clearly a large amount of oil was used here—even if you follow the ESV reading, which has the oil running down to the collar. In a change of metaphor, we read that this unity is like the dew on Mount Hermon, famous for its dew, descending on the mountains of Zion (v. 3). As Zion proper is about 250 miles south of Hermon, we should note the plural mountains, and take Zion as a generic name for Israel. How will this blessing of real unity come? It will be the result of a command from Jehovah Himself (v. 3)—that command summoning life forevermore. This dew waters the ground, and makes it truly fruitful. That is the command of God, the blessing of God. This is His purpose and intention for His people.
"He shall cause them that come of Jacob to take root: Israel shall blossom and bud, and fill the face of the world with fruit" ().

Isaiah 27:6 (KJV)
Two Kinds of Unity
As this psalm has praised this particular grace from God in the strongest possible terms, we need to be careful not to develop a distorted understanding of that grace. According to Scripture, there are two kinds of unity that God gives to us. We need to be careful not to muddle them up because if we do, the unfortunate result will be . . . disunity. We receive clear direction on this in the fourth chapter of Ephesians.
The first kind of unity is given to all Christians everywhere in the Person of the Holy Spirit. "Endeavouring to keep the unity of the Spirit in the bond of peace" (Ephesians 4:3).
Notice that we already have this unity, which is why we are told to preserve it. We are to guard what we have been given. We need to be eager in this preservation, laboring at it. The word for unity is the same as that used a few verses down (henotes). The word for bond can mean fetter, or sinew, or that which binds. And the Holy Spirit is the one who ties of the knot of peace. Every Christian has this unity already, and the one charge we are given is to pursue a way of life that does not disrupt it. We preserve this kind of unity by guarding our hearts. The thing that disrupts this kind of unity is old-fashioned attitudinal sin.
The second kind of unity is institutional unity. Paul is thinking eschatologically in Ephesians, and is looking forward to the time when the bride of Christ, the Church, is without any spot or wrinkle or any such blemish (Eph. 5:27). God will accomplish this unity through the governmental gifts that He has provided to the Church—apostles, prophets, evangelists, and pastor/teachers. "Till we all come in the unity [again, henotes] of the faith, and of the knowledge of the Son of God, unto a perfect man, unto the measure of the stature of the fulness of Christ" (Eph. 4:13).
This is the unity of maturity, and we are not supposed to have it yet. We are supposed to be patiently waiting for it, not pretending that we already have it.
And no end of trouble is caused by people who think that we are supposed to have it in our possession already, and on the basis of this opinion disrupt their fellowship with saints who differ with them. It is like the old joke about two ministers who were talking, and one said to the other one, "Well, we both serve God, I suppose—you in your way, and I in His." Because we try to seize an institutional unity we are not supposed to be enjoying yet, we wind up disrupting the bond of peace that we really do have.
Sin as Barrier
Sin means we are falling short of a standard that we ought not to be falling short of. Sin means we are not doing what we were instructed to do, and obedience is always something that should be in our hands in the present.
Remember that the basic building block of this broader church unity is the family, and the husband and the father is responsible to set the tone for his family. Fathers, you do not have the luxury of being distant, or angry, or sullen, or quiet, or disengaged, or surly (Col. 3:19). You do not get to flop, or otherwise disrupt a unity that has already been given to you. The unity of a marriage, and the unity of a family, is almost always the first kind of unity described earlier. It is a granted unity that we are supposed to preserve and protect.
And wives, remember that you were given to your husband in order to help him accomplish this. You do this by submitting to him, respecting him, honoring him (Eph. 5:33). You do this through being a sweetheart.
Husbands and wives together, in your marriage, your task is to protect the unity—it is not to protect your pride, or your dignity, or your point, or your sin. You are not supposed to be protecting your sin—rather, protect the unity.
The household is a wonderful place for learning the basic steps of this particular dance. In fact, there is no better place. And when you learn that wisdom in the home, you will be equipped to navigate the challenges that will arise with regard to extended family, or neighbors, or companions in business, or fellow church members.
Immaturity as Barrier
Immaturity means that we are right where we are supposed to be. A three-year-old is not in sin being a three-year-old. Now if a ten-year-old started acting like a three-year-old this would actually not be immaturity—it would be sin. Remember the saying that God is very easy to please, but very hard to satisfy. When it comes to unity in the Church today, God is very easy to please, and hard to satisfy.
While we should agree that the divisions in Christendom are greatly to be lamented, I would also point out that the situation is not as bad as it is frequently portrayed by Roman Catholic apologists (e.g. "25,000 Protestant denominations"). As of 1982, David Barrett's World Christian Encyclopedia identified seven major ecclesiastical blocs, and some 22,190 denominations fall under these seven blocs. The first bloc is Roman Catholic, which contains 223 denominations. The Orthodox give us 580. Non-White Indigenous gives us 10,956. Anglicans account for 240. Marginal Protestants (Mormons, JWs, etc.) add up to 1,490 denominations. (Non-Roman) Catholics give us 504 denominations. Coming in at #2 would be the Protestants with 8,196. But this Protestant figure counts (necessarily) independent Baptist jurisdictions, so that if a city has seven different independent Baptist churches, this could count as seven different denominations. The same skewed effect happens with the 194 Latin-rite denominations. Budgeting for this optical illusion, Barrett goes on to break the seven major ecclesiastical blocs into what he calls "major ecclesiastical traditions," where I think we come up with an accurate number of the actual state of affairs. So that I don't bore you, let me just focus on the division of three of the major blocs. The Orthodox are divided up into nineteen traditions, the Roman Catholics have sixteen, and the Protestants have twenty-one. If we throw the Anglicans in, they account for another six, bringing the Protestant count to twenty-seven. Far from bedlam, this appears to be simply the cost of the gospel doing business in a fallen world. As the church grows toward eschatological unity, we obviously have divisions that we need to grow out of, but we are not doing this from a state of ecclesiastical anarchy.
One Lord
And the reason it is true that God is easy to please—the only reason, remember—is because the Father was pleased with Christ. Not only so, but the Father is fully satisfied in Christ. And Christ is our unity. One Lord, one faith, one baptism (Eph. 4:5). We are therefore set free to grow up into the unity of the perfect man. Who is the perfect man?