Show Outline with Links
Introduction
We are still in the mid dle of one of Micah's consolation sections, and we have come to the passage where the birth of the Messiah is promised.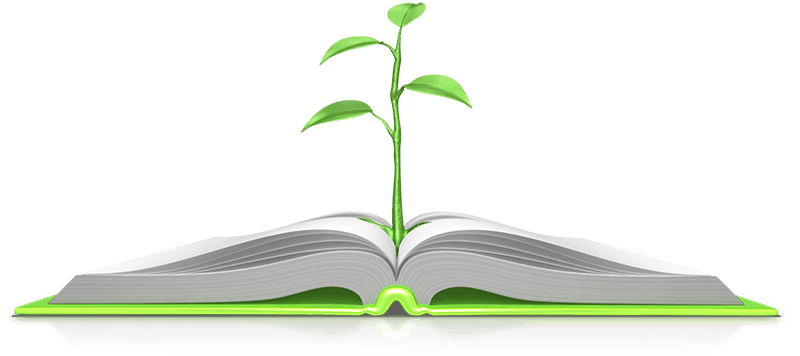 The Text
"Now gather thyself in troops, O daughter of troops: He hath laid siege against us: They shall smite the judge of Israel with a rod upon the cheek. But thou, Beth-lehem Ephratah, Though thou be little among the thousands of Judah, Yet out of thee shall he come forth unto me that is to be ruler in Israel; Whose goings forth have been from of old, from everlasting. Therefore will he give them up, Until the time that she which travaileth hath brought forth: Then the remnant of his brethren shall return unto the children of Israel. And he shall stand and feed in the strength of the Lord, In the majesty of the name of the Lord his God; And they shall abide: For now shall he be great unto the ends of the earth. And this man shall be the peace, When the Assyrian shall come into our land: And when he shall tread in our palaces, Then shall we raise against him seven shepherds, And eight principal men. And they shall waste the land of Assyria with the sword, And the land of Nimrod in the entrances thereof: Thus shall he deliver us from the Assyrian, When he cometh into our land, And when he treadeth within our borders" (Micah 5:1–6).
Summary of the Text
Israel and Judah are told to muster the troops because they will be under siege (v. 1). Not only so, but they will be apparently humiliated in that the judge of Israel will be struck on the cheek with a rod, as happened to Christ in His trial (Matt. 27:30). But the prophet is about to instruct us not to go by surface appearances. Bethlehem was an obscure little town. It was famous because Rachel was buried there (Gen. 35:19), and because David was from there (1 Sam. 17:12), but it was still an obscure little town. Most places could raise a thousand men for battle, but apparently not Bethlehem (v. 2). Nevertheless, just as Bethlehem had once produced the greatest king Israel had ever known, so she would do so again. This king would be even greater than David was—His goings forth were from of old, from everlasting (v. 2). God was not going to undertake on Israel's behalf (for a good six centuries yet) until the time this ruler was eventually born (v. 3). It was a long gestation, and a hard delivery, but then the remnant would return. But at this point the Messiah would stand, and He would feed the people in the strength of Jehovah (v. 4), and they would be enabled to abide by His strength. This Messiah would be able to deliver us from all the enemies of God, who are presented here under the figure of the Assyrians and Nimrod (vv. 5-6).
Common Knowledge
The rabbis of the first century knew that the Christ was going to be born in Bethlehem (Matt. 2:4), which is the answer they gave to Herod in response to his inquiry (Matt. 2:5-6). That answer from rabbis might be different now, now that Bethlehem is so closely associated with Jesus.
The same thing was common knowledge on first century streets as well.
"Many of the people therefore, when they heard this saying, said, of a truth this is the Prophet. Others said, this is the Christ. But some said, shall Christ come out of Galilee? Hath not the scripture said, that Christ cometh of the seed of David, and out of the town of Beth-lehem, where David was? So there was a division among the people because of him."

John 7:40–43 (KJV)
Jesus was a Galilean. He had arrived in this world as a baby at Bethlehem, but He also departed from Bethlehem as a baby. Although He might well have gone back later in His life, we have no indication of that in Scripture. So the appearances would seem to indicate that God moved the heart of Caesar Augustus (Luke 2:1-4) simply in order to touch that base. The point appears to have been prophetic and typological only. This small town appeared to be aware of its own messianic significance, even before Micah (Ruth 4:17-22). Why hearken back to Pharez, the twin born to Tamar by Judah? Zarah was born first, and had the scarlet thread tied around his wrist. But the direct lineal descendent of Zarah was a man named Achan, not some non-descript foot soldier in the back ranks of Israel. No, he was a prince in Israel, and in the messianic line. But Rahab, she who had a scarlet cord hanging out her window, came out of Jericho and married Salmon, a direct lineal descendent of Pharez. They had a child named Boaz, who went on to marry Ruth. Pharez broke through a second time.
And so Bethlehem was aware of her destiny. Jeremiah even spoke of it under the heading of Rachel weeping (Jer. 31:15; Matt. 2:18). Micah confirmed Bethlehem's role in God's purposes, but it is not as though that role is mentioned in only one place.
Little Among the Clans
God loves underdog stories, and He loves to deliver His people using unlikely means. Bethlehem was a hamlet, just a bend in the road. And yet . . . God had a marvelous thing in store.
Not only so, but God selected the least citizen of the smallest town. David was from a family of shepherds, and he was the youngest son, out tending sheep while his brothers were inside with the prophet Samuel at the big kids' table.
"But the Lord said unto Samuel, Look not on his countenance, or on the height of his stature; because I have refused him: for the Lord seeth not as man seeth; for man looketh on the outward appearance, but the Lord looketh on the heart" (1 Samuel 16:7).
God loves this way of doing things so much that He does it over and over again. And man loves looking on the outward appearance so much that he misses this point, also over and over. The lesson should be straightforward. It is quite possible that you might be too big for God to use, but it is not really possible for you to be too small for God to use.
House of Bread
The name Bethlehem means House of Bread, and this is the place where the line of David was going to be restored. The king who was going to feed Israel was to be born in the House of Bread. The Lamb of God who was to be sacrificed for the sins of the world was born in a place where sacrificial lambs for the Temple were raised—which is why there were shepherds there, keeping watch over their flocks by night.
When this king was raised up, what was He going to do? His goings forth were from everlasting, and in this new station, He was going to "stand." He came from the eternal realms, and His kingdom was going to last forever. He was going to "stand." From that place, as a Shepherd King, He was going to feed His people, doing so in the strength of Jehovah. This is something that the Lord Jesus most clearly did—He not only healed the people of their diseases, but He also fed them. He is not a king who devours, like Herod—remember John the Baptist's head was brought out on a serving platter—but rather a king who feeds His people. He feeds His people, which is quite different than feeing on the people. Read those two stories in Mark 6, side by side.
As you meditate on this, do not forget the Lord's Supper. This is His supper, and what does He do here? He feeds you. He is a nourishing king.
There is a temptation to rush to imitation first, instead of keeping things in the right order. The first thing for us to do is not "to be like Jesus." The first thing to do is to listen with faith, and to "let Jesus be like Jesus to you." After that, imitate as you please.
Back to the prophet Micah. In that same verse, it says that we will abide, and we will abide as a result of this feeding, and in the majesty of the name of Jehovah God. There is as much strength in you to abide in Christ as there is majesty in God. This is another way of saying that although you are charged to abide in Christ (John 15:4), you are not able to do this in your own strength. You are kept by the power of God.
"My Father, which gave them me, is greater than all; and no man is able to pluck them out of my Father's hand."

John 10:29 (KJV)