Show Outline with Links
Philippians (3)
Introduction
The great Augustine once said that in the affairs of men, the dead are replaced by the dying. Isaac Watts memorably rendered Psalm 90 this way: "Time, like an ever-rolling stream/Bears all its sons away;/They fly forgotten, as a dream/Dies at the opening day." "So teach us to number our days, that we may apply our hearts unto wisdom" (Psalm 90:12). "A time to be born, and a time to die; A time to plant, and a time to pluck up that which is planted" (Ecclesiastes 3:2).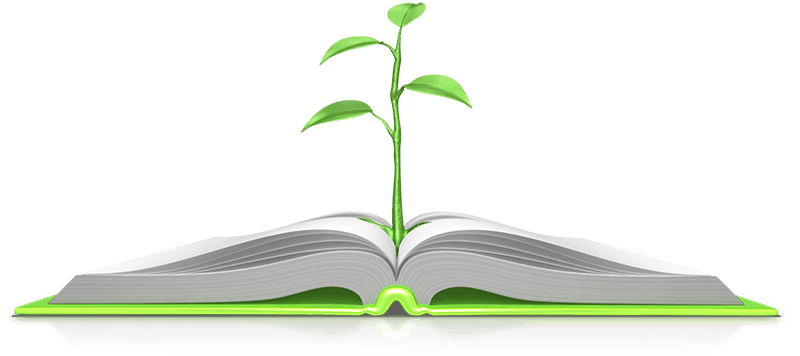 But there is more to this wisdom than simply recognizing how fleeting our lives are. We need something to compare it to, and that something is our high priest, in the order of Melchizedek, with the power of an indestructible life (Heb. 7:16). Without the baseline of eternal life, our earthly lives are not even fleeting. Without the framework of the ultimate and absolute, our time here does not even rise to the level of a trifle. With that framework, our trifling lives become suffused with meaning because we are no longer just "under the sun."
The Text
"For I know that this shall turn to my salvation through your prayer, and the supply of the Spirit of Jesus Christ, according to my earnest expectation and my hope, that in nothing I shall be ashamed, but that with all boldness, as always, so now also Christ shall be magnified in my body, whether it be by life, or by death. For to me to live is Christ, and to die is gain. But if I live in the flesh, this is the fruit of my labour: yet what I shall choose I wot not. For I am in a strait betwixt two, having a desire to depart, and to be with Christ; which is far better: Nevertheless to abide in the flesh is more needful for you. And having this confidence, I know that I shall abide and continue with you all for your furtherance and joy of faith; That your rejoicing may be more abundant in Jesus Christ for me by my coming to you again" (Philippians 1:19–26).
Summary of the Text
The mere fact of the preaching of Christ, whether from good motives or bad, is going to redound to Paul's salvation. This is going to happen through their prayers, and the supply of the Spirit of Christ (v. 19). Whatever happens, Paul's intense expectation and hope is that he will be bold and not ashamed—whatever happens to his body. That body may live or it may die, but his desire is that Christ may be magnified either way (v. 20). He then sums it up this way—to live is Christ, and to die is gain. Put another way, to live is Christ, to die is more Christ (v. 21).
If he continues to live, that will be Christ. That is why he is working so hard—it is what his labor is all about (v. 22). But he doesn't know what he would choose if it were up to him. One of the reasons why it is good to be familiar with the King James is that it makes you acquainted with great phrases like I wot not, which means "I cannot tell." How else would you learn something like that? Paul is torn between two options. To depart and be with Christ would be far better for Paul (v. 23), but to remain would be the greater blessing for the Philippians (v. 24). Paul is confident of the short-term outlook because he sees that is what the Philippians need for their edification in joy (v. 25), which would be an abundant joy when Paul is restored to them again (v. 26). And it is likely that Paul was released for a time—we have reason to believe he was executed in his second Roman imprisonment, and not in this one.
The Conveyor Belt of Time
Everyone in this room is in the process of dying. It unlikely that we will all die in the same instant, but it is more than likely that we will all die. Unless the Lord comes, we are all of us headed in that direction at 60 seconds per minute, 60 minutes per hour, 24 hours per day, and 365 days per year. We have no access to a switch that can turn this conveyor belt off. Given this inexorable reality, you would think that we would spend a little more thought regarding our preparations for that glorious (or very grim) day. It is going to happen, like it or not. And every second of your remaining time is in the very palm of God's hand.
"Lord, Make me to know mine end, and the measure of my days, what it is; That I may know how frail I am. Behold, thou hast made my days as an handbreadth; And mine age is as nothing before thee: Verily every man at his best state is altogether vanity. Selah."

Psalm 39:4–5 (KJV)
"It is better to go to the house of mourning, than to go to the house of feasting: for that is the end of all men; and the living will lay it to his heart . . . The heart of the wise is in the house of mourning; but the heart of fools is in the house of mirth."

Ecclesiastes 7:2,4 (KJV)
Other generations did a better job with this than we do, and we reward them by calling them morbid. They used to teach their children to pray about their own mortality before going to sleep: "Now I lay me down to sleep/I pray the Lord my soul to keep/If I should die before I wake/I pray the Lord my soul to take." But perhaps we should remember how frequently children back then did not live to adulthood, and be embarrassed that we look down on people for preparing for something so obvious.
Now Paul Was Certainly Prepared
We can see in this passage how thoroughly prepared Paul was. This was because his confidence was in the living Christ who made sure that Paul's only option was between life and Christ, on the one hand, and Christ and life, on the other.
Now the only possible preparation that generates this kind of confidence is a basic, profound, evangelical faith in the resurrection of Christ (Rom. 6:4), and in the justification that rests upon that resurrection (Rom. 4:25). This is the only way that a sinner—a sinner like you and like me—could possibly come to the day of his final reckoning, the day when he will take his last step in this world, and be able to step across the threshold to the next world with no condemnation written on his forehead (Rom. 8:1).
This message of justification by faith alone was the lifeblood of Paul's preaching ministry—you can see it throughout all his writings. It is the distinctive Pauline touch.
"The sting of death is sin; and the strength of sin is the law. But thanks be to God, which giveth us the victory through our Lord Jesus Christ. Therefore, my beloved brethren, be ye stedfast, unmoveable, always abounding in the work of the Lord, forasmuch as ye know that your labour is not in vain in the Lord."

1 Corinthians 15:56–58 (KJV)
Only the grace of an imputed righteousness, a righteousness alien to us, can possibly deal with the stain that we dare not carry into the next world.
Life, Not Mere Survival
We are not Darwinists; survival is not our highest value. Christ is our highest value. Christ is Lord. We love the Lord, crucified and risen, and He is a God who reciprocates. "Precious in the sight of the Lord Is the death of his saints" (Psalm 116:15).