Show Outline with Links
Philippians (13)
Introduction
After the Lord's resurrection from the dead, He established to His disciples that He was in fact alive forever, and then He ascended into the heavens for His coronation. When He did this, He was received by the Ancient of Days, and was given universal authority over all the nations of men. Earth now has a new capital city—located in the heavens—and we are called to learn how to live in terms of this. And as we learn, we are to teach.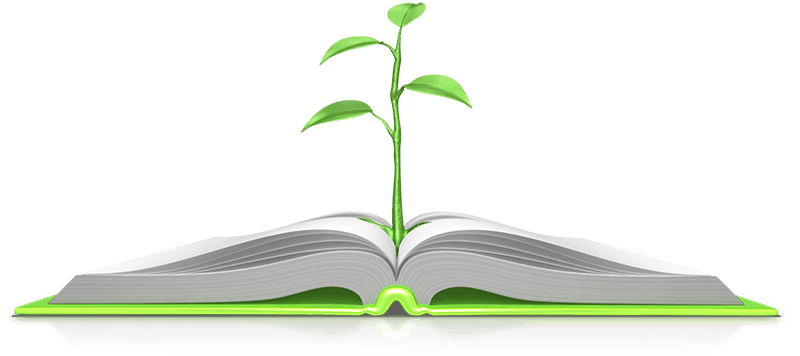 The Text
"For our conversation [lit., citizenship] is in heaven; from whence also we look for the Saviour, the Lord Jesus Christ: Who shall change our vile body, that it may be fashioned like unto his glorious body, according to the working whereby he is able even to subdue all things unto himself" (Phil 3:20-21).
Summary of the Text
Caesar Augustus had established the Roman colony of Philippi after the battle of Philippi in 42 B.C. and the battle of Actium in 31 B.C. He did this by settling his veterans there, who were Roman citizens. This is the backdrop for Paul's comment to the church that was located at this same Philippi. The Roman citizens of Philippi were there as Roman colonists, intended to extend the force of Roman influence throughout the Mediterranean world. They were not there in order for them to leave Philippi in order to come back to Rome for retirement.
In this passage, Paul is using this striking metaphor for a reason. He says that our citizenship is in heaven (v. 20). We look toward heaven because that is where Jesus went, which means that heaven is the place He is going to come from when He returns to earth. When the metaphor is translated, it means that Jesus was going to come from "Rome" back to "Philippi." He was not going to take "Philippi" up to "Rome." And so when the Savior, the Lord Jesus, comes, He is going to transform our lowly body so that it becomes like His glorious body (v. 21). What He does in this final transformation is in complete accord with the authority He is exercising now as He brings all things into subjection to Himself (v. 21). In multiple places, the New Testament tells us that He is doing this.
The Line of the Story
If we take this simple metaphor of Paul's, it clears up a great deal for us. Christians currently are living in the colonies of heaven. Now colonies are not established as feeder towns for the mother country—just the opposite actually. The mother country feeds the colonies.
How you take the line of the story matters a great deal. Many Christians believe the cosmos has an upper and lower story, with earth as the lower and heaven as the upper. You live the first chapters of your life here. Then you die, and you move upstairs to live with all the nice people in part two. There might be some kind of sequel after that, but it is all kind of hazy. The basic movement in this thinking is from Philippi "below" to Rome "above."
But what Paul teaches us here is quite different. We are establishing the colonies of heaven here, now. When we die, we get the privilege of visiting the heavenly motherland, which is quite different than moving back there permanently. After this brief visit, the Lord will bring us all back here for the final and great transformation of the colonists (and the colonies). In short, our time in heaven is the intermediate state. It is not the case that our time here is the intermediate state. There is an old folk song that says, "This world is not my home, I'm just passing through." This captures the mistake almost perfectly. But as the saints gather in heaven, which is the real intermediate state, the growing question is, "When do we get to go back home?" And so this means that heaven is the place that we are just "passing through."
The Image of God
The ideas here—Jesus the Savior, Jesus the Lord, citizenship, a return that transforms—are all regal and political images. And what this means is that the emperor is coming here, and we are the advance team. But though Paul draws on this imagery from certain concepts in the Roman Empire, there are places where the analogy (obviously) breaks down. The pagan emperors did not elevate the people they ruled, but rather just sat on the top of a mountain of peons. But Christ intends to transform our lowly bodies so that they become like His. This means He is gathering us up into royalty. And the colonies will become as glorious as the motherland, which makes sense because it is the ultimate reunion between Heaven and earth. "That in the dispensation of the fulness of times he might gather together in one all things in Christ, both which are in heaven, and which are on earth; even in him" (Ephesians 1:10). Please note: This is not replacing the old "Heaven over earth" model with an "earth over Heaven" idea. Rather, it is all about the reunion of Heaven and earth. All things, in Heaven and on earth, are gathered together in Christ.,
Representing and establishing royalty on earth has been God's design and purpose from the beginning. One of the indicators of this purpose and intent that is frequently missed is that famous phrase, "image of God." The phrase image of God was one in the ancient world that indicated a divinely-imparted royal status. But unlike the pagan use of this, this royalty in Genesis was bestowed on all men and women, and not just a solitary ruler. Through our sin, we succeeded in marring this royal image, but God never relinquished His determination to reestablish it among us regardless. This is why Jesus came in the way that He did—to restore that image of God in man. This is why Peter can say that we are a royal priesthood (1 Pet. 2:9), and it is also what Paul is talking about in this place. Christ is going to transform our lowly bodies so that they become like His glorious body.
Heaven Misplaced
Christ is going to come from heaven when He returns. And until He returns, He rules from heaven—which we know on the basis of the Ascension. Consider what was given to Christ when He came back into the throne room of God. "Sit thou at my right hand, until I make thine enemies thy footstool" (Ps. 110:1). "Whom the heaven must receive until the times of restitution of all things, which God hath spoken by the mouth of all his holy prophets since the world began" (Acts 3:21). "And there was given him dominion, and glory, and a kingdom, that all people, nations, and languages, should serve him: his dominion is an everlasting dominion, which shall not pass away, and his kingdom that which shall not be destroyed" (Dan. 7:14). And so we wait and work in preparation, patiently, knowing that our labors here are not in vain. In this hope, we take care not to "misplace heaven." The kingdom comes; the kingdom does not go. So Christ is going to come from heaven, and in the meantime, He rules from heaven. The kingdom is going to come, and we are the advance team.
The Great Descent
When we consider the Lord's Ascension, that is the basis for our faith in the coming Descent. If you stop the story at the Ascension, you are misplacing the point of heaven. If you stop the story when we follow Christ to heaven at the time of our deaths, you are misplacing the point of heaven also.
Christ has ascended, and this is why the earth is going to be redeemed. And the whole creation is groaning, longing for this to happen (Rom. 8:22). We who have the Spirit long for this as well. This is the blessed hope (Titus 2:13).
What must we do in response to all this? What is the application? First, we must dislodge the old two-story cosmos from its place in our fundamental assumptions, Second, don't assume that afflictions are some kind of rebuttal of this. Our afflictions are nothing but the sawdust on God's workshop floor. It is there for a reason. Third, the things we do in this life that are worthwhile will be purified by fire, not destroyed by fire. The wood, hay and stubble will be destroyed, so don't go in for that (1 Cor. 3:13-15). It is not the case that everything you do is made out of balsa wood and Styrofoam. Labor as though your work is worthwhile in the light of eternity (1 Cor. 15:58). And last, don't grab. Our God is the eternal God, and His timelines are not ours. Trust, don't grab. Trust in Christ.
A version of this sermon was preached in 2008.