Show Outline with Links
Introduction
One of the central things we are called to do is praise the works of the Lord. But the glorious thing is that we are also called to remember that we are ourselves the work of God. God's wisdom is so intricate and ingenious that He can create works that are capable of praising His works. And that is what we are.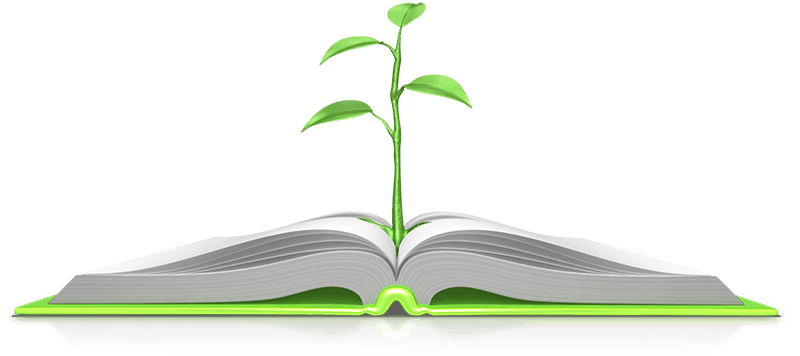 The Text
"A Psalm of David. I will praise thee with my whole heart: Before the gods will I sing praise unto thee. I will worship toward thy holy temple, and praise thy name for thy lovingkindness and for thy truth: For thou hast magnified thy word above all thy name. In the day when I cried thou answeredst me, and strengthenedst me with strength in my soul. All the kings of the earth shall praise thee, O Lord, when they hear the words of thy mouth. Yea, they shall sing in the ways of the Lord: For great is the glory of the Lord. Though the Lord be high, yet hath he respect unto the lowly: But the proud he knoweth afar off. Though I walk in the midst of trouble, thou wilt revive me: Thou shalt stretch forth thine hand against the wrath of mine enemies, and thy right hand shall save me. The Lord will perfect that which concerneth me: Thy mercy, O Lord, endureth for ever: Forsake not the works of thine own hands" (Psalm 138).
Summary of the Text
The reference in this psalm to the temple should not be sufficient to make us set aside the ascription to David. The psalmist will praise God with a dedicated heart (v. 1), and he will do it in the presence of all the false gods. He will worship toward the temple, praising God's name for His hesed and truth, because God magnifies His Word above all that His name represents (v. 2). In the day that he cried out, God reinforced the strength of his soul (v. 3). Remember that we work out what God works in (Phil. 2:13). A prediction is then made—all the kings of the earth will praise the King of all the earth (v. 4), and they will sing about the ways of the Lord (v. 5). God is higher than all height, but still has respect for the lowly. The proud He knows also, but is only willing to touch them with a long stick (v. 6). Despite their haughtiness, the proud are not closer to God. The lowly are closer to God. A lowly slave is higher than a conceited king. God is one who delivers us from the very midst of trouble (v. 7). God will certainly finish His own work; He knows how to complete it (v. 8). God's hesed is forever, and the psalmist consequently pleads with Him not to forsake the work of His own hands (v. 8).
The Singing of Kings
As we are going to see in a moment, God has great regard for the lowly. He regards the conceited from afar, not liking the way they smell. But in His great kindness and grace, one of the things he does is that He condescends to invite even kings into His kingdom. And one of the great wonders of grace is that they come. The kingdom equity that the gospel of grace brings about it done through lifting, not through flattening or leveling. The only thing flattened is pride and arrogance. And this psalm is one of the great promises. God is going to make a great choir out of humbled kings. In vv. 4-5, we see that all the kings of earth are going to sing His praises.
The kings of the earth are told to kiss the Son, lest He be angry (Ps. 2: 10-12). The kings of the earth are going to bring their glory and honor into the New Jerusalem (Rev. 21:24). All the kings will see God's glory (Is. 62:2). Paul teaches us that God wants all kinds of men to be saved, even kings (1 Tim. 2:1-4). The kings of earth will fear the glory of the Lord (Ps. 102:15).
The Most High and the Lowly
Even though God is the Most High God, He nevertheless has concern for the lowly. A lowly and humble creature is not too low for Him to touch. What troubles us is a concern of His. He does not consider us worms. But if we puff ourselves up in our conceits, then we do indeed become worms, very haughty worms. The issue is not the size of our hands, or the size of our minds. The Lord created us this way, and He declared in the day of creation that our size was, along with all other things, "very good." What He does not care for is the swollenness of our pride. Sin is not finitude; sin is inflated with massive amounts of spiritual helium.
"For thus says the High and Lofty One Who inhabits eternity, whose name is Holy: "I dwell in the high and holy place, with him who has a contrite and humble spirit, to revive the spirit of the humble, and to revive the heart of the contrite ones" (Isaiah 57:15, NKJV).
God dwells in the highest height, and that is why He dwells with the lowly. His thoughts are not our thoughts, and His ways are not our ways.
The Work of His Own Hands
Remember that we are still in Ps. 138, and we are asking God not to forsake the work of His own hands (v. 8). We are indeed the work of God's hands. The psalmist here prays a prayer that is manifestly within the will of God. We know that it is because of what God promises us.
"I thank my God upon every remembrance of you . . . being confident of this very thing, that He who has begun a good work in you will complete it until the day of Jesus Christ"

Phil. 1:3-6 (NKJV)
Not only has He begun a good work in you, He has begun a good work that is you. As the Book of Common Prayer (1552) has it, we look for God's continual help as "all our works [are] begun, continued, and ended in" Him.
"For we are His workmanship, created in Christ Jesus for good works, which God prepared beforehand that we should walk in them."

Eph. 2:10 (NKJV)
The word rendered workmanship is poiema, and can be rendered as creation, artifact, art-work, or accomplishment. You, my friend, are laid out on God's workbench. And in this regard, remember that only a fool critiques an artist or artisan when the project is only half done.
Brought to Completion
But we have to account for the fact that God is completing the work of His own hands in a world filled with difficulties. As the hymn puts it, we are being brought through "many dangers, toils, and snares." We are not being sanctified in a well-lit workshop, with all the tools well-organized. No, the Lord is trouble-shooting us in the field, and we are a project that is very aware of all the troubles out there in the field. We are tempted to get distracted.
And for some bizarre reason, we are tempted to think that man would do a better job trouble-shooting, that we can somehow complete what God began. Are we so foolish? Are we going to finish in the flesh what God began with the Spirit (Gal. 3:3)? What man does by himself always comes up empty. As Spurgeon put it, remember, we are talking about "Cain's sacrifice, Pharaoh's promise, Rabshakeh's threats, a Pharisee's prayer."
But when we look to God to complete His work, we are looking at something else entirely What about Christ's sacrifice? Christ's promise? Christ's threat? Christ's prayers? So what are you trusting? Who are you trusting?
You might be tempted to trust in your own sensations—your afflictions make you feel like you are being crushed beneath the weight of numerous troubles. But take heart. You think you are being crushed like so many grapes. And so you are, but God is making His specialty wine. What is your vintage?