Show Outline with Links
Easter 2022
Introduction
On this festal day, we remember, we commemorate, we celebrate the fact that Jesus Christ our Lord rose from the dead. Death no longer has dominion over Him, which means that He is entirely and utterly out of death's reach. Not only so, but the same thing can be said of all who were—by faith—made partakers of His death. We have also been raised with Him. Not only can the same thing be said of us, the same thing must be said of us.
This is the import of Easter. This is the meaning of Resurrection Sunday. Not only is it the first day of the week, but it is also the first day of the new creation. The gray world of death has turned a corner.
The Text
"But for us also, to whom [righteousness] shall be imputed, if we believe on him that raised up Jesus our Lord from the dead; Who was delivered for our offences, and was raised again for our justification" (Romans 4:23–25).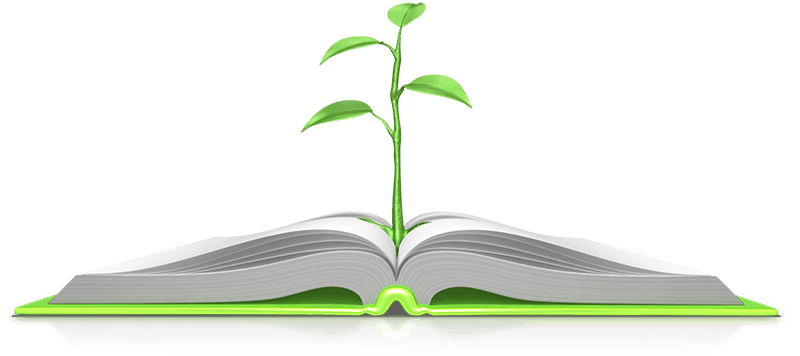 Summary of the Text
Here is our context. The passage is talking about the faithful example of our father Abraham, who believed the Word that was spoken to him. He believed, and his faith was credited to him as righteousness. God had told him that he would be the father of many nations. God had told him that his descendants would be as numerous as the stars in the sky. Abraham heard that word, he believed it, and his faith was the instrument that received the gift of an imputed righteousness. That act of grace toward Abraham was the divine template for all who believe, for all who are sons and daughters of Abraham.
We say this because God has spoken to more people than just Abraham. He has also spoken to his innumerable descendants. And what does he say to those descendants? What is the word that is spoken to us? The word is that Christ was delivered over to the agony of the cross for our offenses, and that He was raised from the dead for our justification, for our righteousness. This word is spoken by whom? According to our text, it is spoken by the one who raised up Jesus our Lord from the dead. This means that He is the one whom we must believe—and what must we believe?
This is not unrelated to the word that was spoken to Abraham because this is the message that creates this innumerable array of forgiven stars. This is how Abraham becomes the father of so many nations. This is that Word.
So we must believe the word that is spoken, which means that we must believe that Christ was delivered for our offenses. We must believe that Christ was raised for our justification. This is the message. This is what we are told. Do we believe it? Do we accept it? Do we entrust ourselves entirely to it?
The gospel is a high gospel, but it is only a high gospel because it is our gospel. And who is it that can speak that glorious word "our"? And it is our gospel because the iniquities were our offenses.
Resurrection Prerequisites
How low can this word "our" reach? It can reach anywhere the noun it modifies can reach. Wherever offences occur, those offences can certainly be our offences. But what does that mean? It means that our justification can occur in those same places. Resurrection can therefore happen anywhere death exists.
Would it make any sense to say that resurrections cannot happen in cemeteries? Think for a moment. That is the only place where resurrections can happen. Graveyards are God's workbench. Death is His material of choice. How can we say that death is an obstacle to God's purposes for this sorry world? That is like saying that wood is an obstacle to the carpenter.
So let us make the point a little more pointed. Can our gospel reach into dive bars? Strip clubs? Political rallies? Meth labs? Soup kitchens? Chess clubs? Civic associations? Well, yes, if they were our dive bars, our strip clubs. Anywhere death can go, life can erupt. Anywhere sin can go, grace can also go. Anything that death can drag down to the grave, everlasting life can reach down and pull back out again. Anything, and anyone. Our offenses. Our justification. Remember? Our offenses and our justification are linked the same way Christ's body on the cross and Christ's resurrected body at the right hand of the Father are linked.
There is no resurrection without a death, but in Christ there is no death without a resurrection.
Partakers of All of This
Christ did not come to earth and do what He did so that we would be impressed with the singular and detached marvel of His conquest of death. It was a marvel, but it was not a singular marvel. Christ's resurrection is the creation of the instrument of our deliverance from death. He is an Adam, remember. This is how our justification results from His resurrection.
What the first Adam did entailed all the rest of us. In a similar way, the last Adam (1 Cor. 15:45) has done something that entails all who believe. The first Adam disobeyed at a tree, representing all of us. The last Adam obeyed on a tree, paying the penalty for all of us (2 Cor. 5:21).
This becomes ours as we are partakers with Him, and we are partakers with Him by faith alone. This is the Word—look at it. This is the Word that saves—do you accept it? Do you trust the one who speaks it?
"Therefore we are buried with him by baptism into death: that like as Christ was raised up from the dead by the glory of the Father, even so we also should walk in newness of life."

Rom. 6:4 (KJV)
It is not possible to partake of this grace partially. If you are joined with Christ at the beginning, at the place of the cross, then you are with Him all the way to glory, which is the predetermined end of it. If you get on this train—by faith alone, remember—there are no stops.
"Likewise reckon ye also yourselves to be dead indeed unto sin, but alive unto God through Jesus Christ our Lord."

Rom. 6:11 (KJV)
Death and then resurrection. Rebellion and then restoration. Diseased decay and then newness of life. Good Friday and then Easter morning.
On This Resurrection Sunday
On this Resurrection Sunday, an entirely new thing appears in the world, a thing entirely unknown before. That new thing in the world is a righteous version of you. You did not know that it was even possible for there to be a righteous version of you. You think this because of all your offenses.
But flip this around. Is it appropriate for the preacher to look straight at your dirty heart, and utter the phrase your offenses? Yes, yes. It is entirely fitting. Now if that is appropriate, and it is, then take the phrase and put it in first person. Add your amen to it. Say it this way: our offenses. Make it even more personal than that. My offenses. How many of my offenses? All of them. My offenses.
Do you have them all? Are they all gathered up? Do you have them all in one place? Yes, of course. They are all enclosed in your filthy heart. So yes, they are all in one place. Do they all condemn you? Of course they all do. Just one of them would condemn you to Hell forever. Just one of them is sufficient fuel to burn everlastingly. So there you stand, arms full of "my offenses."
Now what are you to do now? Dirty armful and all, you must look to the cross. A man died there, and He died for what? He died for our offenses. Do you see that? Do you believe it? Do not dare to disbelieve it. He died for our offenses. Repeat that after me. He died for our offenses. Having gotten thus far, here comes the glorious culmination of all God's purposes. He was raised for our justification. And you are not permitted to say our offenses without also saying our justification. You cannot say my offenses without also saying my righteousness. You may not stop halfway.
"There is therefore now no condemnation to them which are in Christ Jesus, who walk not after the flesh, but after the Spirit."

Rom. 8:1 (KJV)
What Color is Grace?
Think for a moment about that spear that was rammed into the Lord's side. It did not kill Him, for He was already dead. But we can think of that spear as the final insult, the exclamation point of His condemnation.
That spear was a hard, metallic accusation. That spear was damnation on a wooden shaft. It was the sharpened end of the law. That spear was final rejection, ultimate judgment, nothing but blame. It was the righteous accusation of the law, and under the sovereignty of God, it was wielded by criminals.
So that spear went in as nothing but law. But hear your salvation now. That spear came out completely coated in red forgiveness. What color is grace? What color is your salvation?
Your salvation is scarlet, redder than any of your sins. Redder than all your sins.
Have you done appalling things? Are your sins like scarlet? Are they crimson? Hear the Word of the Lord. The grace of God in Christ is redder than that.
"Come now, and let us reason together, saith the Lord: Though your sins be as scarlet, they shall be as white as snow; Though they be red like crimson, they shall be as wool."

Isaiah 1:18 (KJV)
No condemnation. And there is no condemnation because Jesus rose, and you are eternally, everlastingly, ultimately, finally, and completely righteous. Do you believe these things? Of course you do.