Show Outline with Links
Introduction
I feel like the guy right before Pickett's charge who thought he could make peace by walking between the armies in a gray coat and blue trousers. So wish me luck everybody.
As many of you know, a controversy with two layers erupted within the last month, having to do with Trinitarian theology and complementarianism. I have provided some links to all this at the bottom of the post here. Theologians like Wayne Grudem have taught that within the Godhead there is an eternal functional subordination, which provides a model for a complementarian approach to marriage. Critics like Mark Jones have maintained that this necessitates three wills within the Godhead and that the orthodox position has always maintained that there is only a single divine will, and that to say anything otherwise is to mess with the divine simplicity. A third set of critics like Tim and David Bayly agree with Grudem as far as it goes, but emphasize that the complementarian world needs to be a lot more robust in its opposition to egalitarianism.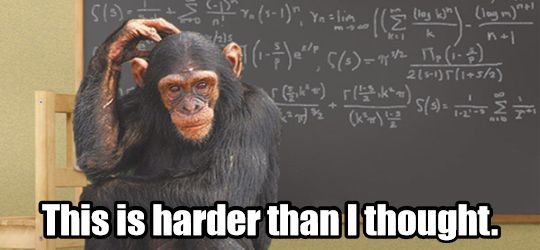 And I agree with everybody!
Maybe Not Quite
Actually, here is what I agree with. I agree that there cannot be three wills within the Godhead. I agree with the critics there. I agree that true and ultimate authority/submission must be grounded within the Godhead. I agree with Grudem there. And I agree with the Baylys that a thin and deracinated complementarianism won't get you anywhere.
Where do I differ? The main thing I differ with is the use of the word subordination as part of the name for your position. This is a rhetorical point. Given that subordinationism is the name of one of the classic heresies concerning the Trinity, calling your position by a name involving this word root is simply inviting confusion. Having issued the invitation, we have gotten it.
Trying to use this word formally is like trying to say that you are simply arguing for the "orthodox kind of Nestorianism." And I say this acknowledging at least the possibility that Nestorius himself was not Nestorian, and that he felt vindicated by Chalcedon. Case in point. On this subject, we not only have to consider the substance of our doctrine, but also what it might sound like to reasonable critics.
Important note: As I have argued for headship and submission in the past I have used the word subordination with reference to the Godhead. I have meant nothing other than a divine obedience to divine authority that was fully consistent with the divine equality. I now think that use of this particular word ought to be dropped, in the interests of clarity and peace. That is why this post is tagged under "Retractions." But I don't think authority and obedience ad intra should be dropped. I don't think it can be dropped. For more on that, see below.
So I also differ with Dr. Liam Goligher.
"On the other hand, to say, suggest, or speculate that God's life in heaven sets a social agenda for humans is to bring God down to our level."
I differ when he denies that "God's life in heaven" has anything to do with how authority and submission work on earth. "For this reason I bow my knees before the Father, from whom every family in heaven and on earth is named," (Eph. 3:14–15, ESV). It is not social Trinitarianism (albeit a conservative kind) to simply accept what the apostle teaches us here. When we call our fathers fathers, and we are taught to call God our Father, we are not bringing God down to our level. He is in the process of raising us to His. He did this by uniting us to His Son, and adopting us. That is what salvation is.
Now I agree with Goligher that God the Son did not wrestle with the will of His Father prior to the Incarnation. The experience of submission in the Garden of Gethsemane was incarnational and ad extra. I would agree that there was no turmoil in Heaven prior to the Incarnation. The Eternal Word did not wrestle to submit as did the Incarnate Word in the Garden. But it does not follow from this that there was obedience in the Garden only. It does not follow that the eternal Father has no authority, or that the Son was not sent into the world.
Not at All Arbitrary
The decision on which Person of the Trinity should become Incarnate was not an arbitrary or capricious one. There was no rock, paper, scissors determination on who should go. Given the reality of the one divine will, which I grant and fully embrace, it is nevertheless the case that the Father sent the Son, and that the Son was sent.
The Lord confesses His equality with the Father in the same breath in which He says that He came to earth because He was sent — "that they may all be one, just as you, Father, are in me, and I in you, that they also may be in us, so that the world may believe that you have sent me" (John 17:21, ESV). The Father begets the Son, and the Son is begotten. This is ad intra. The Father sent the Son to Jerusalem to be crucified. This is ad extra, a revelation of the economic Trinity. But there also has to be an intersection of these two realms in the ad intra decision to have there even be an ad extra realm.
The Father gave the Son and the Son was given. The Father sent the Son and the Son was sent. It is true that Jesus was sent by the Spirit into the wilderness to begin His ministry. The God/man was also sent to Jerusalem to die. But He was also sent into the world. He was an Apostle of God (Heb, 3:1), sent into the world.
Having agreed, I think, with the Baylys here, I also differ with their understanding of what they think I am trying to do. They appear to think that I have abandoned my previous claims that feminism is at root a Trinitarian heresy, while I have not. But I also think that feminism is exegetical disobedience, as well as a revolt against natural law and common sense. Men and women are men and women everywhere they go, and not just in the pulpit and in the home.
Caution . . .
But another important point must be made. Let us all remember, when doing Trinitarian theology, that we are an unwieldy committee of learned chimps, charged with issuing a report on quantum physics tomorrow, and we just started yesterday. Our report is for the edification of all the stupid chimps. Getting in over our heads would be kind of easy.
Now someone will point out that they don't see how it is possible to have "authority and submission within the Godhead coupled with complete ontological equality" without that position logically entailing three wills, which would then be heterodox. I frankly confess that it would be heterodox, and that I don't know how there can be anything resembling authority and submission with only one will. I get the problem. But I also don't see, and on exactly the same grounds, how there can be anything like a Father and a Son with only one will. If I could do the math on this kind of thing, I would be a good deal richer than I am.
So Fatherhood is ultimate, and Fatherhood is ad intra. The Fatherhood of the Father did not come into existence after the decision to create the world. It is not in any way dependent upon the decision to create the world. And so there should be no more difficulty in saying that the Son is eternally obedient than there is in saying that He is eternally begotten. His existence is obedience — eternal obedience, obedience that could not be otherwise. The Father's existence is authority.
And I say all this while embracing the classic Nicene understanding of Trinitarian orthodoxy — one divine will, divine simplicity, Father, Son, and Holy Spirit, world without end, amen.
Postscript
If you need to get up to speed, here are a few links. This is by no means an exhaustive list, but I think it is fairly representative. Here is a post by Liam Goligher, and one from Wayne Grudem. Here is my previous post on the controversy, and responses from the Bayly brothers here and here. And this would be a sample of the way I would talk about it prior to this controversy. I still agree with everything I wrote there, but would want to provide additional qualifiers to my use of the phrase "economic subordination." And one of the things that complementarian critics of Grudem's position have discovered is that some people are cheering them on because they are egalitarians. So here is Tim Bayly challenging Trueman for his thin complementarianism — the kind of complementarianism that could draw egalitarian support.
One last comment: we need more careful Reformed scholasticism in our discussions of all these topics, not less. At the same time, we need to understand the enormous pressure that the Reformed world is under to cave on human sexuality. This debate cannot be conducted as though that pressure were not there, or is somehow irrelevant to the motivations of many.